Everyone has something to sell nowadays, from other people's products and services to their own. However, it really doesn't matter what you are selling, without an online presence you won't go far.
Why Businesses Need an Online Presence
In today's world, the internet is booming with sales and marketing techniques. In order for you to keep up with your competitors, it is important to do what they are doing, but to get ahead of the game; you have to do even more. Just by making your presence known online, you are heading toward success because once people know who you are; they will trust buying from you.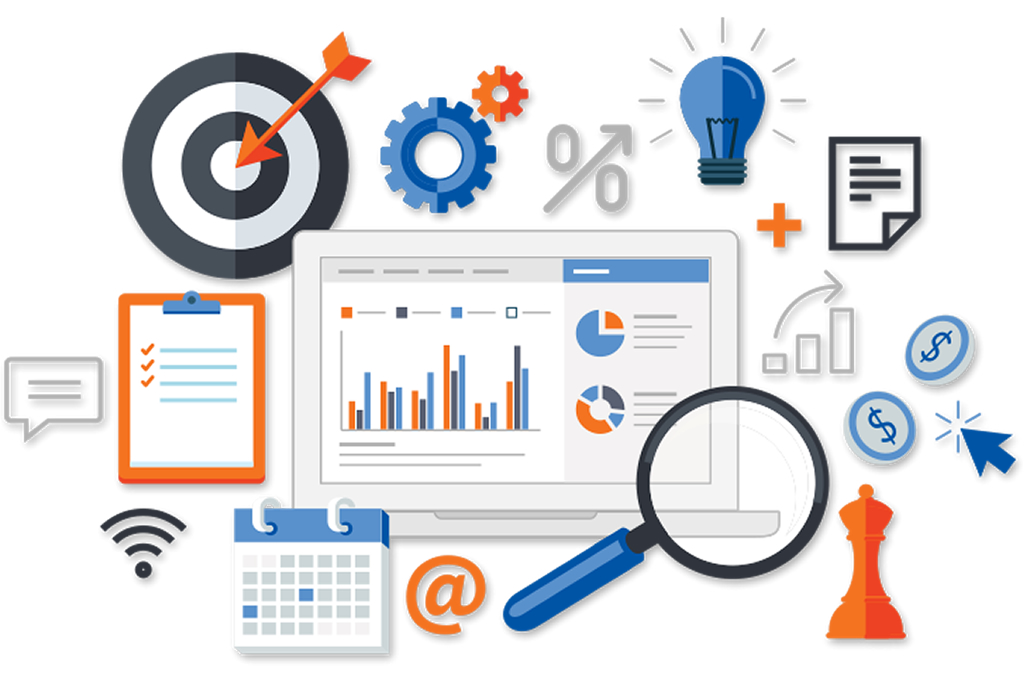 How to Make Your Presence Online Known
There are a variety of ways to introduce yourself and your products or services to the online world. You can even find many expert advertisement service providers who can offer you personalized promotion softwares and services to ease up the work. Some techniques can be quite costly and may require a lot of time and effort, but can be very effective, where others may be free and easy, yet just as promising.
According to the Business Dynamics Statistics lead by the U.S. Census Bureau, whether or not your business is going to survive depends on what you do in the first year. Therefore, do not put important decisions on hold. Do them now!
Here are seven ways to make your presence known online.
Have a professional website built for SEO
Every business needs a place to call home where they can post information about their business, products, and/or services. Therefore, having a website built by professionals is probably the most important thing for a business to do. The reason why you should hire professionals' to build your website is that they know how to monetize and get your site SEO ready so that it will rank higher in Google's search engine.
Join popular social media sites and make a business page for each (if available)
Who doesn't have a Facebook, Twitter, or a YouTube account and more nowadays? This is the modern day of social media where businesses and individuals sign on to their social media channels, each day to chat, watch videos, and more, but most importantly– to gather information and resources about products and services.
Would it surprise you to know that there are thousands of individuals searching for your products as we speak? For this reason, be sure and take advantage of social media platforms now while they are still free to use and advertise on.
Create videos about your business and products, upload to YouTube, and promote on your website and social media pages.
Uploading videos to YouTube is another great way to advertise your business and products absolutely free of charge, but probably won't be for long, which is why you should create many videos about your company and what you are selling and get them uploaded to YouTube as soon as possible then you can start promoting them on your social media sites as well as your website.
The thing to consider when making your videos is to make them short and concise since nobody wants to spend a lot of time watching an advertisement video. Generally, the shorter you make your ads the more people would watch them. Also, try to squeeze in as much information as you can, without making it too obvious.
Send out regular newsletters
Sending out newsletters can be a major benefit to your business for a number of reasons. Here are some things you can include in your newsletters
Add details about current or future sales, promotions, discounts, or special coupons offered.
Make announcements to keep your customers updated on everything going on, such as any changes being made, new information they should know about, contests or events taking place.
You can let your customers know how your products compare to others with a comparison chart as well as add some reviews to boast about.
Promote new products in every newsletter adding in their features and any other information that would help boost sales.
Offer discounts and promotions
Offering regular discounts and promotions say a lot about a seller such as it shows that you are generous and not cheap, you want to help others get lower prices, you manage your business well, and more, but mainly tells your customers to keep checking back for some great deals.
Have a space for customer reviews
It is imperative to have a place on your website — and even on your social pages — where customers could let others know what they think about your products or services. Moreover, encourage customers to leave a review if they are satisfied with your products and services, if not, tell them to contact you so that you could work things out to their satisfaction. This will help to have mostly good reviews only, which is a big plus in promoting sales since people actually look for reviews to decide what to buy, even though they are provided by complete strangers, if others say they like it, people will consider buying it too.
Offer some sort of compensation for referring others.
When people like what they buy, odds are they will tell others about it, especially if there is a little something in it for them. Cash usually works best to compensate referrers. However, some people will refer others for points or even prizes. It doesn't have to be something great or expensive, as long as it shows your appreciation for sending potential buyers your way.
In closing
Remember that little things mean a lot in doing business online, but the main thing is how you deal with customers. Good customer service will go a long way, so make sure you and your representatives treat all customers or potential buyers with the utmost respect in a kind and professional manner and don't be afraid to try new things; you never know what will work until you try it.
The following two tabs change content below.
Helen Cartwright is a passionate blogger, who excels in the Digital Marketing and Technology niche. When not wired in marketing strategies she ghost-write for a variety of authors who have their work published on leading online media channels such as The Huffington Post and Entrepreneur.com.
Latest posts by Helen Cartwright (see all)