So we all know that social media is important for your brand – like, really important. Yet, some of us still don't know how to use each social media outlet to help build our brands properly. Yes, social is great for personal use and sharing your day-to-day adventures with your friends, family and followers, but when you're trying to build a brand, social media is something you need to strategize.
If you want to see your business grow, take a look at our quick guide to social media and how to use it to help your brand.
Facebook
Reputation management
Facebook is known best to manage the brand's social presence. It's important for every company and brand to have a Facebook page separate from a personal page because you can focus on creating content that is aimed towards just the brand and what you're trying to sell.
Recruit talent
Looking to expand your team? Recruiting talent via Facebook is a great start. You can connect with prospective employees and get to learn who they are and if they are someone you want to work for you.
Helps SEO
Facebook and Google are friends. Whenever you have an active brand Facebook page, chances are that you are helping your rankings on Google. Facebook is another outlet to push content to eventually help you climb the rankings on the search engines.
To network and build relationships
One of the most important things for any brand is to have a good network and community. So, Facebook is a great outlet to build your community. Create posts that allow your customers and followers to engage in, comment and create conversations with them and with each other.
Promote events and other company happenings
Social media marketing is where you're best for effectively promoting and events and happenings in your company. Facebook is best because you can attached content to a photo and/or a video.
Instagram
People love pictures
Need we say more? They say a picture is worth a thousand words, and that's exactly why you should have an Instagram page for your brand. Let's say you're a chef. You can be posting pictures everyday of the dishes you prepare. No only will this attract foodies, but other people outside of your network who love food too.
It gives your brand a personality
Pictures are fun and you can be as creative as you need to be when creating posts. People love to follow different and unique accounts that are both professional and informative.
Keeps your brand relevant
Even if you're one who personally doesn't understand social media, society will not cater to that mentality. If society says social media and Instagram is the place to be, you need to be there too. It keeps you and your brand up with the trends, which ultimately helps you out in the long-term.
It can go viral
Instagram is great for pictures going viral. What company wouldn't want to take that chance? You can make a post that will draw the attention of thousands of followers. This is exposure every company should want!
It encourages engagement
Another thing that makes Instagram one of the best social media outlets for companies is the amount of engagement your posts can recieve. If you're followers share, comment on, "like", or talk about your post, you're already ahead of the game. This is the goal for social media – you want a lot of engagement.
Twitter
Good customer feedback
Twitter isn't one of the biggest social media outlets anymore, but it is absolutely necessary for your brand. For one, you can get customer feedback instantly. If you post a quick question like, "How did you guys like last night's post?" You will receive feedback from those customers quickly.
Push news out
The best things about Twitter is that it's short and sweet. You can post news in 140 characters, attaches photos and videos and make it as engaging as you want! Twitter is a great way to get creative with pushing news out to the public.
Giveaways
Twitter makes giveaways very simple. "Retweet for a chance to win…" etc. And let me tell you something about giveaways – people LOVE them. If there was ever a way to increase engagement and keep your customers happy, giveaways are the way to go.
It can go viral
Your chance of a post going viral is much more likely on Twitter than anywhere else. It's just easy to share and the chances are much higher for it to be seen by a larger audience. So, if you get creative enough with your posts, you just might hit it big!
Market your brand
Like most other social media outlets, Twitter is a great way to market your brand – and for the most part, you don't have to pay for it! Why spend big bucks on marketing when you can do it for free right from your computer?
Snapchat
Reaches a younger audience
Just when you thought social media couldn't possibly come up with another social network that will be a game changer…Snapchat barges in. Yes, Snapchat is really for the younger generation, but so was Facebook at one point too. The point is, Snapchat is great for business because you can reach an entirely different audience.
Access to live events
This is what makes Snapchat unique, you can provide live footage to your followers regardless of where you are and what time of the day it is.
Partner with influencers
This is huge for brands. You want to reach the goal of partnering with influencers, this will help your brand tremendously – especially on Snapchat! If a celebrity makes a post with your brand in it, you're on the road to making a lot of money!
Final Thoughts
Truth is, you really need social media for your brand! Whether you are familiar with it or not, start learning about it and create those accounts today! You'll thank us later.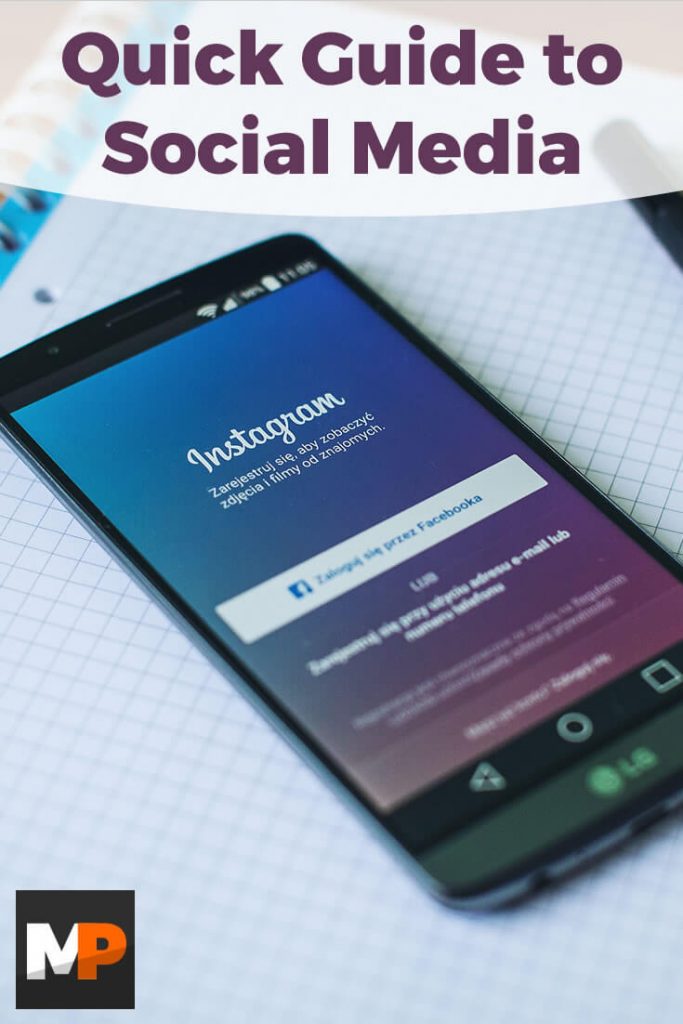 image credit: pexels.com
A Florida native filled with charm, a sense of humor, style, and a passion for writing, Dana Damato is a talented journalist covering all things entertainment, fashion, food, travel, and lifestyle. Dana first realized her dreams of becoming a writer at age ten and wrote her first book at the age of 12. With a growing passion for writing, Dana knew from then on that being a writer is what she needed to do as a career.