CUSTOM WEB DESIGN
.
Have It Your Way
A New Era of Website Design
Convert Visitors to Customers
We know what users are looking for in a website. We will provide a design that attracts visitors and converts them into customers.
Optimum Performance
We don't just design, we build. Our development team helps integrate design with functionality for optimum performance and support.
Mobile Friendly
We design for mobile with a simple and clear structure for user friendly navigation. Your website will look great on mobile devices.
Built On WordPress
WordPress is supported by a thriving community. It is designed to be easy for a site owner to add content on a regular basis without any technical experience.
Google Friendly
Google tends to favor well built WordPress sites, because they structured well and updated more frequently. With smart content, a WordPress site tends to rank faster than a static website.
Clear Communication
We believe clear and concise communication is essential to the success of a project. You will be assigned a project leader who will keep you updated throughout the project.
U.S. Based
Our team is based in California and all of our web design and development is done in-house, meaning we do not outsource any design and development.
Experience
Our team has experience in a wide range of web design specialties and we bring them together to give you the best possible solutions.
Extra Mile
We go out of our way to provide you with Extra Mile service. You ask us to go a mile, we go two miles. It's one of our core values.
Don't Take Our Word For It
Hear What Others Are Saying
Geno and his team are the best! I've relied on them for multiple projects and they've always exceeded my expectations.
Ben Hartell
Geno and his team invested a lot of time finding the right custom solution for our unique needs. We needed a site with lots of content and a look worthy of a national museum, yet easy enough for a resource-limited non-profit to manage on its own. The final product has been a great success! Geno patiently taught us how to train our staff on how to update and upgrade the site, and made sure we were up to speed on the latest web trends. They are very responsive and make troubleshooting painless. Monterey Premier was a great choice for us!
Cyndy Cerbin
If you're here, it's because you heard Geno, Jerry & their team are the best and you'd be right! When we were looking for a design team to handle web work for our agency, we turned to Geno. I love that his designs are fresh and clean, I love that he gives back to the Divi Community, I love that he is a family man, and I love the fact that I never have to question the work! We'll give this team a project and it's done right – the first time! We love you guys! Thanks for always having our back, Geno! Keep up the great work!
Mark Savage
We hired Geno to help us take our new website, www.kickstartall.com, based on the DIVI WordPress theme to the highest professional level. We were not disappointed. Geno has amazing skills in design and implementation. He's full of creative ideas and is a pleasure to work with. We highly recommend him.
Mary Gospe
If you're looking for a stand up company with great people and some of the most innovative web design I've seen. This is the place for you. Geno and his team will take great care of you and your vision.
John Wheeler
For years we were looking to revamp and modernize our website, and after contacting Geno he made all our virtual dreams a reality! We had urgency to get our site up before our annual event so that we could highlight our graduating students and Geno delivered in perfect time! He is amazingly talented, creative, and most of all, a pleasure to work with! We at Youth N.O.W. are so grateful for all of his hard work and giving us the website of our dreams!
Jenna Rodriguez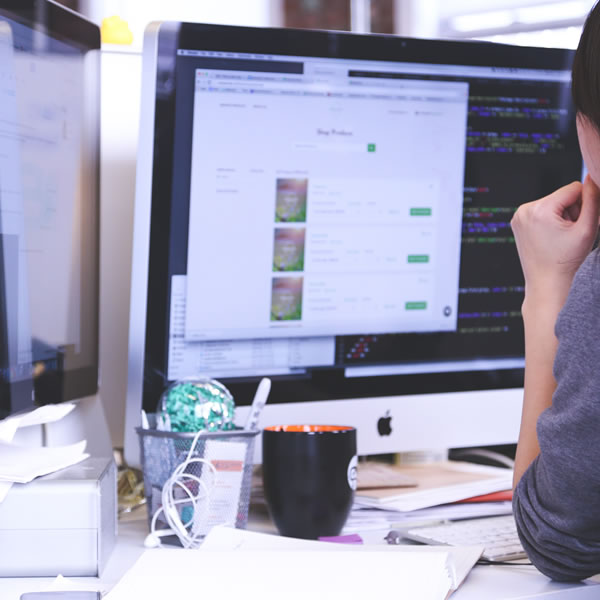 This is our specialty, taking your brand, messaging and content and putting together a great website for you. Our creative and experienced team will come up with a beautiful custom website design that converts visitors into customers and helps you achieve your business goals.
Our designs are built using flexible layouts that adapt to the capabilities of many devices and screen sizes. Your website will look great on tablets and mobile devices
There can be many slight variations to the look and functionality of the design based on the size of the device you are viewing it on. Therefore we prefer to present the first draft of the design directly on the website itself and not from a static visual such as a pdf or Photoshop file. Occasionally we may use static visuals to indicate a look-and-feel direction (color, texture and typography.).
You'll have plenty of opportunities to review our work and provide feedback throughout the procerss. We'll have regular contact. If, at any stage, you're not happy with the direction our work is taking, you'll pay us in full for everything we've produced until that point and cancel this contract.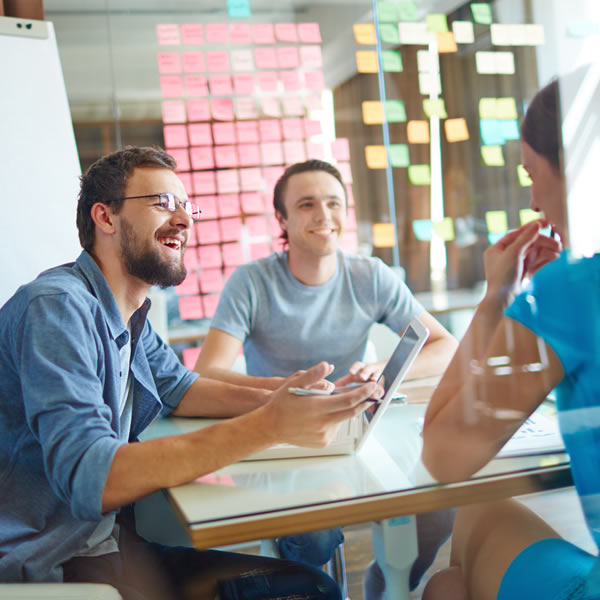 Most aspects of your business depend on successful marketing. Knowing who you are and what you want to say is essential. Most of our clients come to us with a marketing strategy already in place.
For our clients that need help with branding, marketing and content, we can offer some incremental help over a longer period of time with one of our Social Media Marketing Plans. For clients who need much more than that, we work with other Marketing Consultants, Content Writers and SEO Consultants who specialize in these areas just as we do in ours.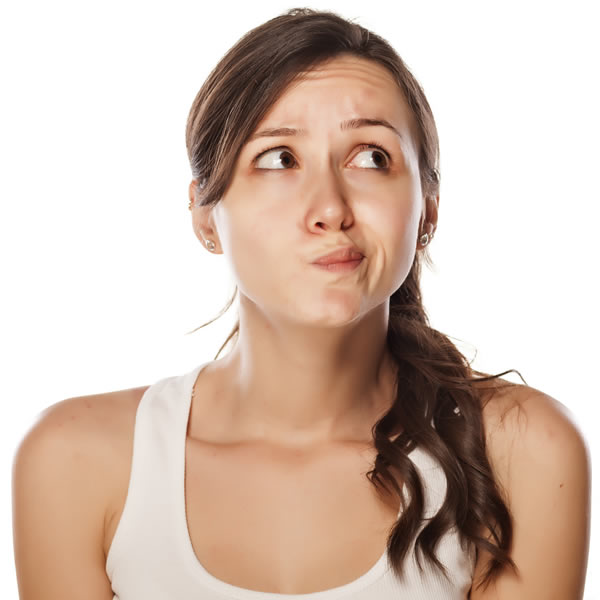 We know from experience that fixed-price contracts are rarely beneficial to you, as they often limit you to your earliest ideas. We don't want to limit your ability to change your mind or add new requests. We will take your scope of work and break down each item each with its own estimate for your approval. This will allow you to have better control over the budget through the course of our ongoing business relationship.
We are usually able to complete smaller tasks within 2-3 business days. We organize our larger projects into 2-3 week long phases. Each phase has a set of tasks that we are going to finish during the period. It might be a sign-up process one week and a shopping cart the next.
We'll cover all the areas of a project across these phases; and because you will know the estimated time/cost in advance, you can budget accordingly. If you have a great idea for something new or simply change your mind, no problem. We roll up those requests into a new phase (or add it to the current phase), and you can then make a business decision about spending money on those items.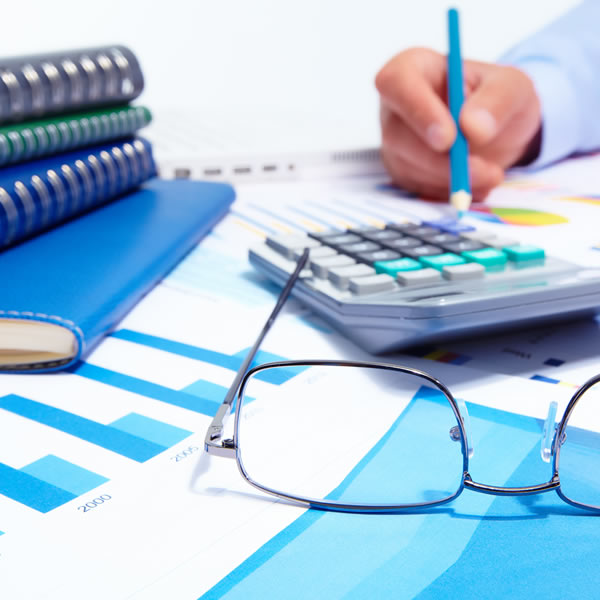 To give you an accurate estimate we will need to get a good understanding of the website you would like to build. Estimates are based on the number of hours that will be spent on your site's design, development, maintenance, communication and any other overall costs associated with your project. So the more detail you are able to provide, the better in terms of estimate accuracy.
Our work is done at an hourly rate, so we create our estimates based on the amount of time we think will be required. Billing is done based on the amount of time actually spent on the project.
A typical 8-12 page small business website usually starts at about 25-35 hours depending on the number of special features required. Much of that time is spent on the layout, structure and design of the site. The rest includes sub-page designs, flowing in the content, adding special features, optimizing for mobile and cross browser testing.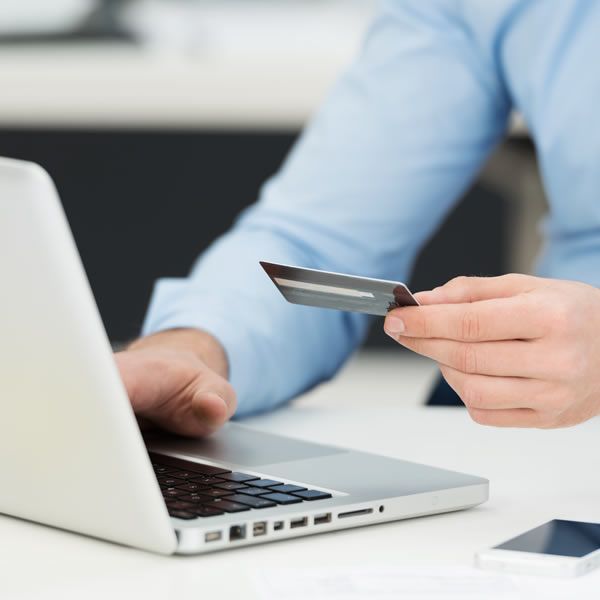 A deposit of 50% is required up front before we start any work. Upon completion of the project per our agreed scope, the remaining 50% will be due prior to transfer of the site to your hosting company. Any additional maintenance, updates and changes will be charged hourly.
Many of our clients will continue to use our services on a regular basis after the launch of their website. They may want changes, new pages, updates and more. Once all the payments have been made for the initial build, all new billable hours will be invoiced to you at the end of each month.
Our terms are Net 10 and you can pay by check, PayPal or by credit card using our online payment portal.
Cross Browser and Mobile Testing
Browser testing no longer means attempting to make a website look the same in browsers of different capabilities or on devices with different size screens. It does mean ensuring that a person's experience of a design should be appropriate to the capabilities of a browser or device.
We test our work in current versions of major desktop browsers including those made by Apple (Safari), Google (Chrome), Microsoft (Internet Explorer/Edge) and Mozilla Firefox.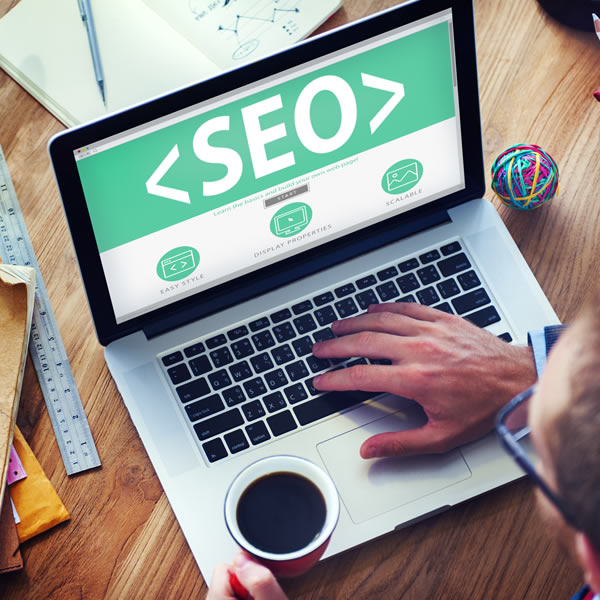 Search Engine Optimization
We build our websites with SEO in mind, but a good SEO strategy involves more than the initial website build. We cannot guarantee any improvement to a search engine ranking, nor can we promise to get a site higher up or to the 'top of Google', but we build every site in a way that is accessible to search engines in an effort to increase its chances.
To help improve your search engine rankings, regular content updates are important, as well as an ongoing evaluation of search terms. For our clients that need help with SEO, we can offer incremental help over a longer period of time with one of our long-term Maintenance Plans or Social Media Marketing Plans. But for clients who need a bigger boost, we work with an experienced SEO Consultant who specializes in this area just as we do in ours.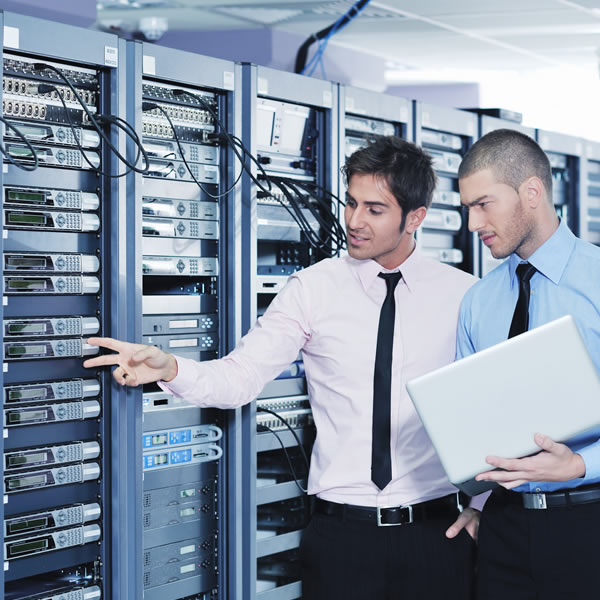 Domain Hosting & Email Support
We're not a website hosting company so we don't offer support for website hosting, email or other services relating to hosting. You may already have professional hosting and you might even manage that hosting in-house; if you do, great. If you don't, we can help you set up an account at one of our preferred hosting providers.
We can set up your site on a server, plus any statistics software such as Google Analytics and we can provide a separate estimate for that. Then, the updates to, and management of that server will be up to you. We use Siteground and recommend them to all our clients looking for a solid, mid-range hosting company.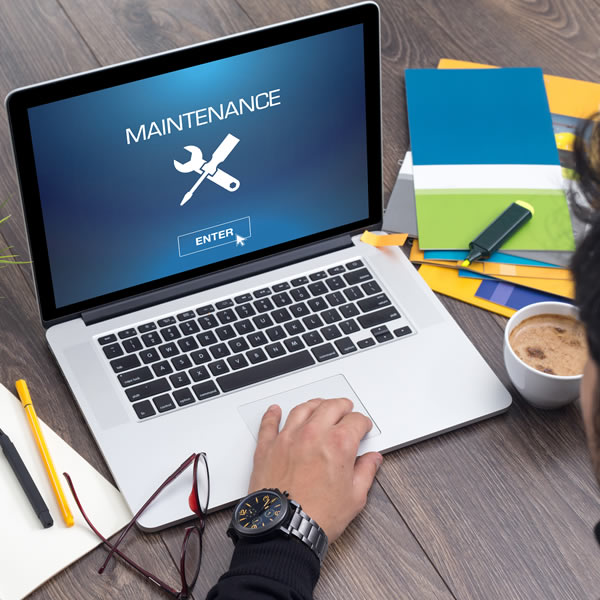 Ongoing Maintenance and Support
In the evolving world wide web, it's important that your website be maintained on a regular basis. Websites require regular updates, security checks, performance optimization, and regular troubleshooting. Over 50% of all web traffic is currently spammers, bots, malware and hackers.The fact is that sites are getting hacked left and right these days.
You have a business to manage and it takes a lot of time and effort to keep your site running smoothly. By hiring us to help you maintain your website, the chances of your site being down or needing major repairs are greatly reduced.
We take maintenance every seriously and so should you. Our maintenance plans let you sleep better at night knowing that your investment is protected and being maintained.
What We Need Before We Start
In order to properly schedule and manage the project in a timely and efficient manner, we require the following items before we start working on the website.
Content/copy for each page
Your logo (PDF, EPS or high res JPEG if possible)
Hosting login (hosting account and/or Cpanel login)
Current website login (if currently a WordPress site)
Images or any new pictures you'd like to use for the new site
Brand style guide, colors or any special graphics being used
50% down payment
Not all situations are the same and we understand if you have certain corporate restrictions with your current server environment. After all, one of our clients is one of the largest Fortune 500 financial corporations in the US and we were able to make a number of compromises to work within the company's corporate IT policies. But this gives you a general idea of what we will need.
Tell Us a Little More About You