search engine optimization
Why SEO is Important for Your Business in Monterey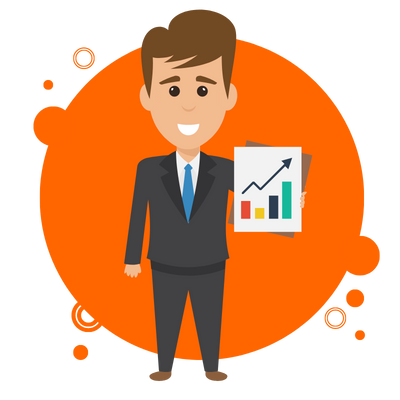 Search Engine Optimization (SEO) is essential for your business's visibility online. It's what makes your business stand out amidst the digital noise. With effective SEO, you can target specific demographics, increase your visibility on search engines, and turn clicks into customers.
Increased visibility on search engines also bolsters your brand's credibility. Websites that appear on the first page of Google are often viewed as more trustworthy, reputable, and authoritative in their industry. This kind of credibility can be a decisive factor for potential customers when choosing between businesses.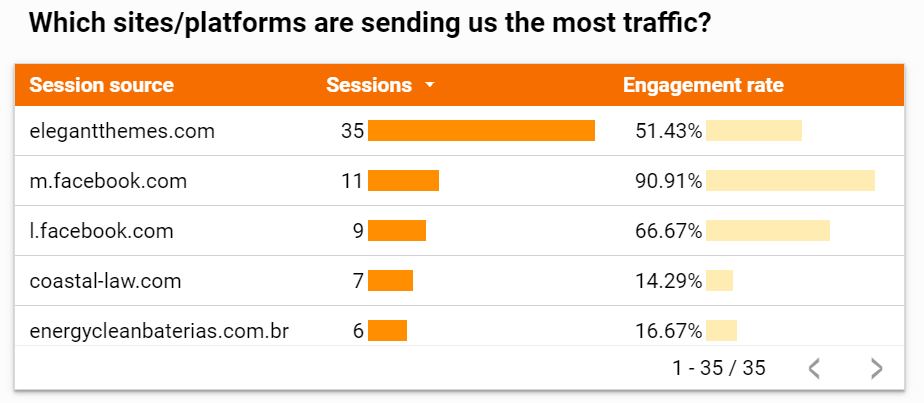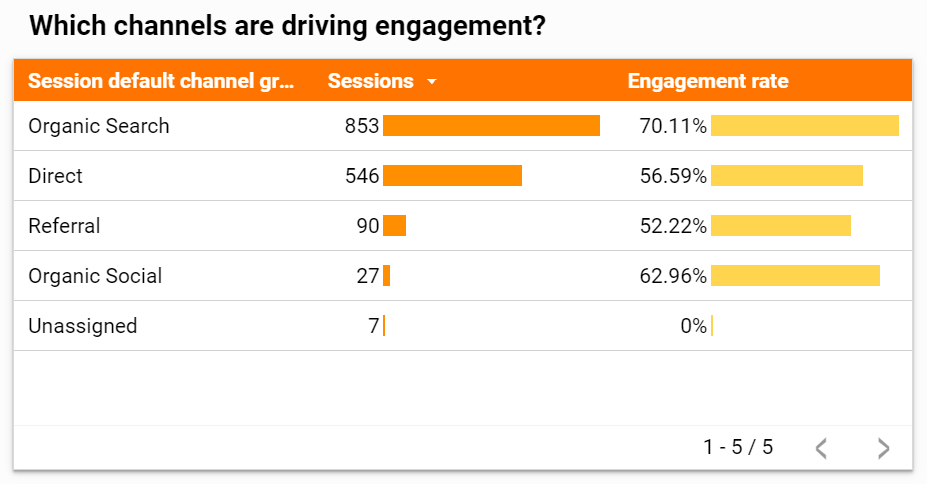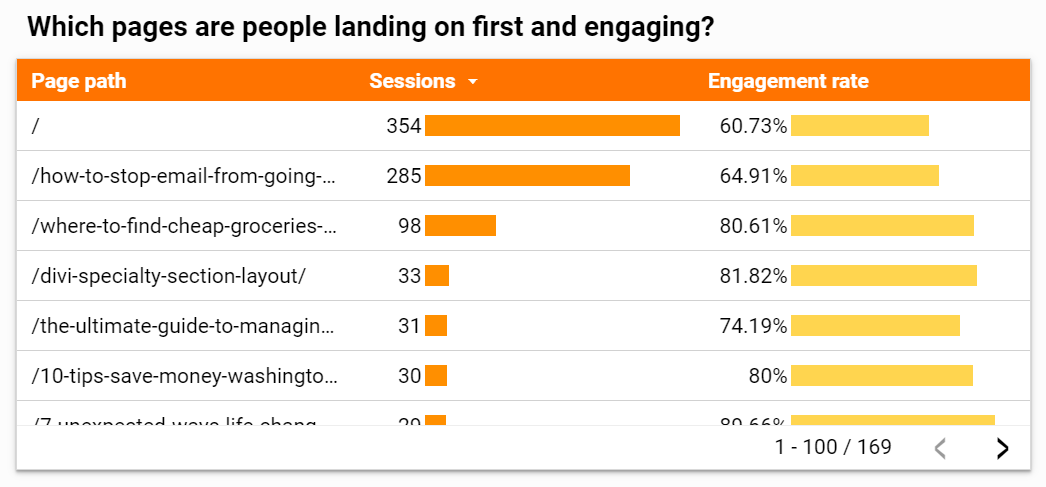 empowering

our clients with seo knowledge
We go beyond just delivering SEO services; we ensure you understand the data behind the strategies. Through our meticulous reporting and data analysis, we help you identify which platforms are directing the most traffic to your website, which channels are driving customer engagement, and what pages your users are visiting the most.
But we don't stop there. We delve deeper into user behavior, helping you understand whether your audience is actively engaging with your content, or if there are areas for improvement. By transforming complex data into clear, actionable insights, we enable you to make informed decisions that will drive your digital strategy and help your business thrive online.
At Monterey Premier, we meticulously monitor your web traffic's geographical source and the devices your visitors are using, breaking it down by city, state, and even country. 
Understanding whether your audience is local or global, and whether they're desktop or mobile users, allows us to help you tailor your website for optimal performance and engagement, shaping a more targeted and effective SEO strategy.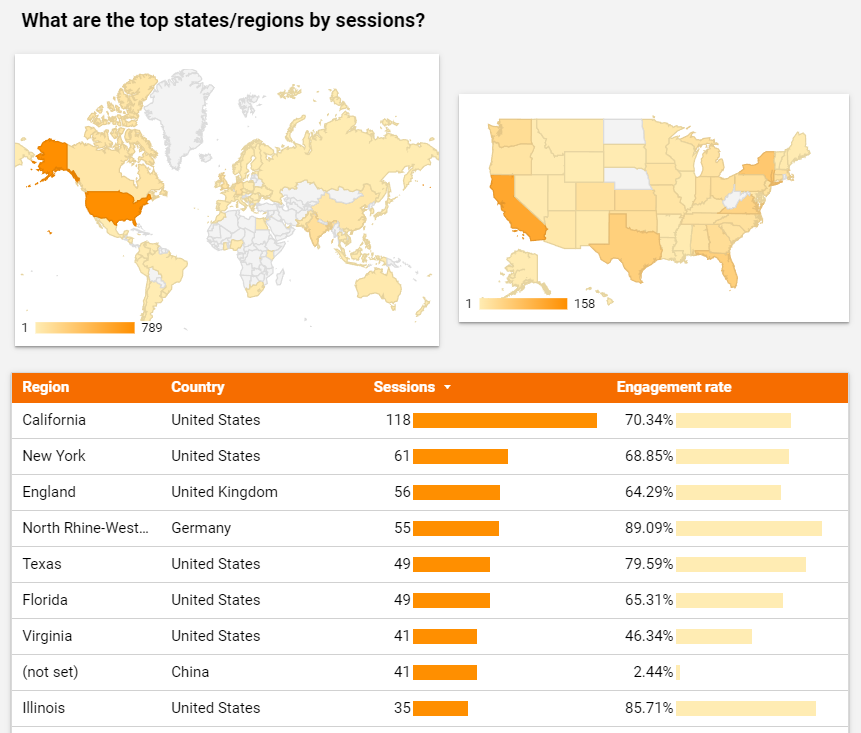 Our all-encompassing monthly SEO services are designed to ensure your website consistently ranks high in search engine results, driving more organic traffic and potential customers to your business.
At Monterey Premier, our comprehensive monthly SEO services begin with an in-depth SEO audit, strategy formulation, and planning. This process allows us to identify your website's current performance, strengths, weaknesses, and opportunities for improvement.
We then focus on Technical SEO and On-Page SEO, optimizing your website's backend structure, and frontend content to ensure it's easily discoverable and readable by search engines. While working on the On-Page SEO, we will begin implementing our keyword strategy on each page.
Additionally, we provide ongoing keyword research and page optimization to align your content with evolving search trends and maintain your website's relevance. This also includes off-page SEO strategies to enhance your site's authority and visibility in the digital landscape.

our approach to
divi seo services
SEO involves the strategic use of relevant keywords, high-quality content, and other techniques designed to appeal to search engine algorithms. These algorithms determine the ranking of websites in search engine results pages (SERPs), with higher-ranked websites naturally attracting more traffic.
Here are a few of the types of SEO we address with you.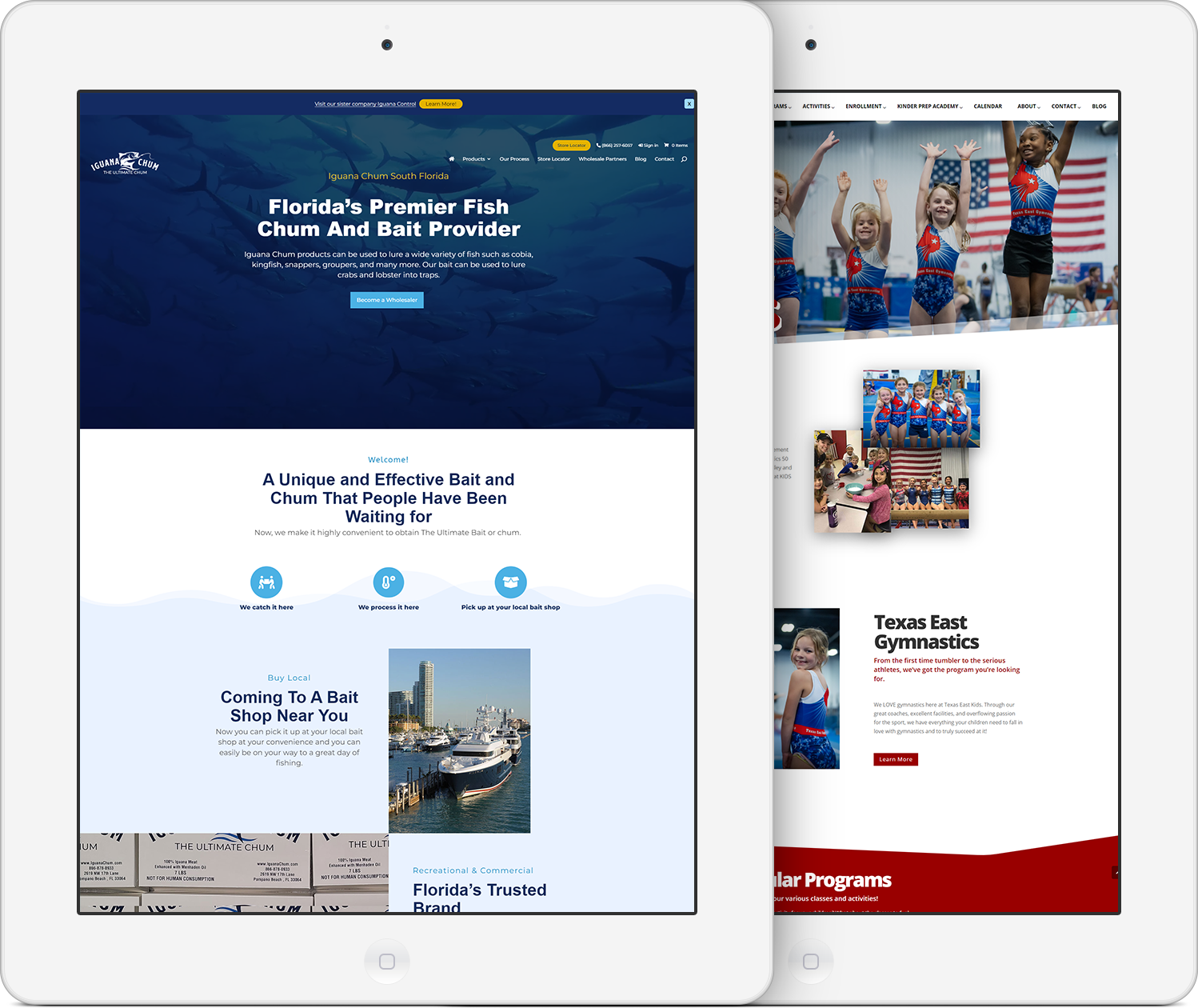 Keyword Research
This involves identifying the most effective keywords related to a business or website. This research is vital in tailoring a website's content to align with what potential customers are searching for.
Off-Page SEO
This involves tactics that improve a site's position in the SERPs but are not performed on the website itself. Examples include link building (earning high-quality backlinks from authoritative websites), social bookmarking, and social media marketing.
Local SEO
This targets customers in a specific location, such as a city or region. It involves optimizing a business's online presence to attract more traffic from relevant local searches. This often includes managing online reviews and ratings, local-centric social media engagement, and optimizing Google My Business profiles.
SEO Reporting and Analysis
This service involves tracking and analyzing a website's performance using various SEO metrics, such as organic traffic, bounce rate, conversion rate, and more. This data-driven approach can guide future SEO efforts and strategies.
On-Page SEO
This refers to optimizing elements on a website itself, such as the content, HTML tags (title, meta, and header), and images. This can help search engines understand the content and relevance of the website, thus improving its ranking.
Technical SEO
This involves optimizing the backend structure and infrastructure of a website for better crawling and indexing by search engines. Aspects of technical SEO include site speed optimization, mobile-friendliness, secure sockets layer (SSL) certification, and XML sitemap optimization.
Content Creation and Optimization
High-quality, engaging, and SEO-friendly content is a crucial component of effective SEO. This can include blog posts, articles, website copy, infographics, videos, and more.
SEO Audit
This is an inspection of a website to determine how well it is performing in terms of SEO. It identifies strengths, weaknesses, and opportunities for improvement.

Not on WordPress or Divi? No problem. Regardless of the platform your website is built on, Monterey Premier extends its expertise through specialized SEO Consulting services. Book a session with us, and together, we'll deep dive into your site, assessing its current standing on prominent search engines like Google and Bing.
Our goal? To unearth opportunities that can amplify your website's visibility and rankings. Whether you need insights into existing SEO strategies or seek guidance on how to enhance organic reach, our consulting services are tailored to your unique requirements. And at just $150 per hour, you're investing in actionable advice and strategies that can significantly drive traffic and elevate your online presence.


"Geno is a very talented and capable consultant in the website, SEO, social media, and blog writing space."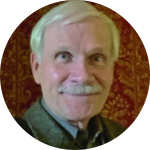 "Geno is a very talented and capable consultant in the website, SEO, social media, and blog writing space. He is also a pleasure to work with! He has been my coach while learning WordPress, SEO, and blog writing. It is impressive how he is often two or three steps ahead in anticipating the path forward, all while appropriately adding a touch of humor here and there. I recommend Geno to anyone without reservation. He is the real deal and I am so very glad to have found him and Monterey Premier Website Design and Development."
Robert Glick
Glick Designs
the importance of
seo

in

divi website design
When it comes to SEO, not all website designs are created equal. Divi, a premium WordPress theme and builder, stands out due to its excellent SEO compatibility. The theme allows for clean coding and rich metadata that search engines love, which contributes to higher rankings.
At Monterey Premier, we understand the nuances of SEO and Divi design. Our services are tailored to help you get the most out of your online presence.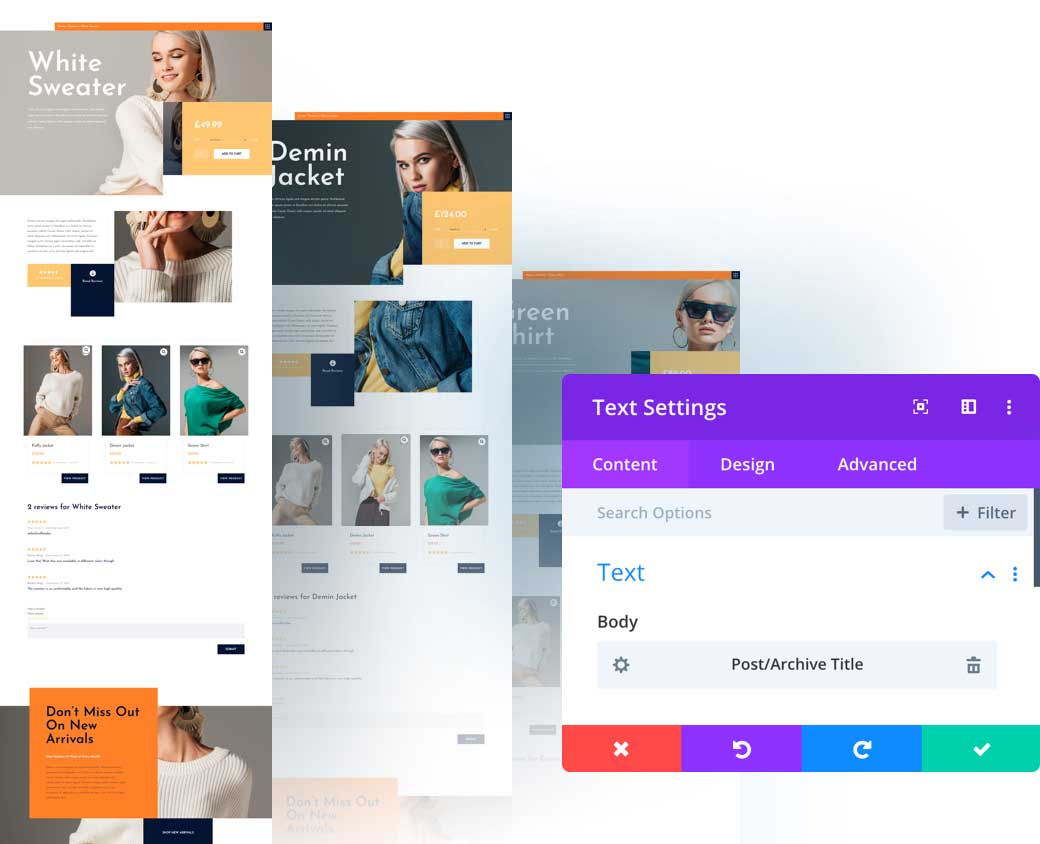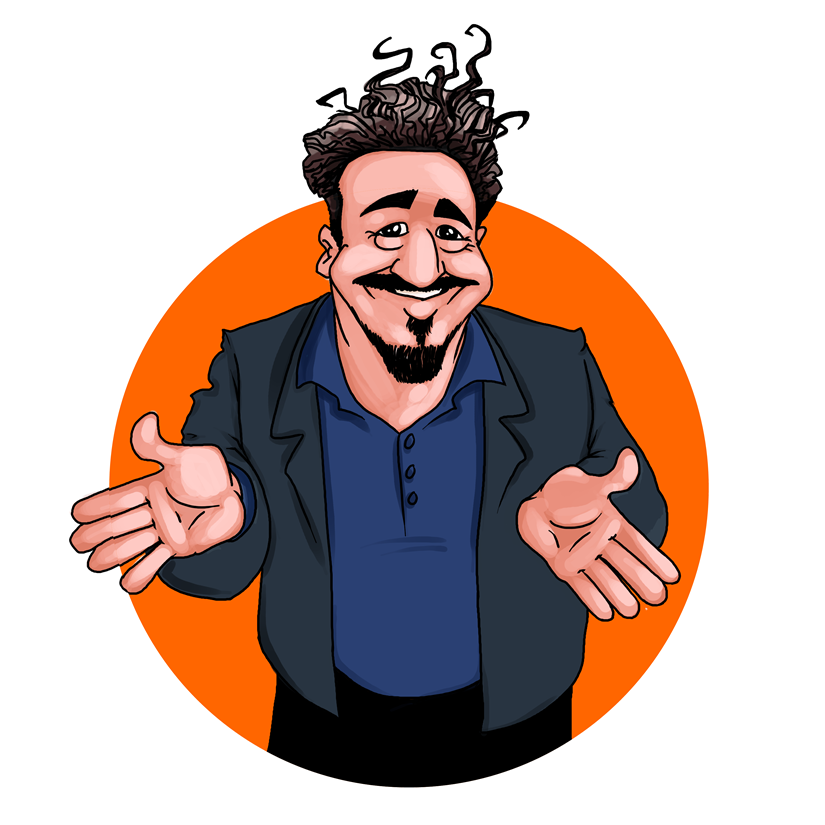 collaborate with wordpress & divi seo expert,
geno quiroz
As the founder of Monterey Premier, Geno Quiroz's expertise and passion for web design have made him a sought-after speaker, featured on various podcasts and articles within the web development community. By partnering with Monterey Premier, you'll have access to Geno's wealth of knowledge and experience, ensuring that your website reaches its full potential.
why choose monterey premier

for your divi seo services?
By choosing Monterey Premier, you're choosing a partner that prioritizes your business's success. We believe in creating strong partnerships with our clients and delivering services that go beyond expectations. We're not just optimizing your website; we're creating a pathway for your business to thrive in the digital space.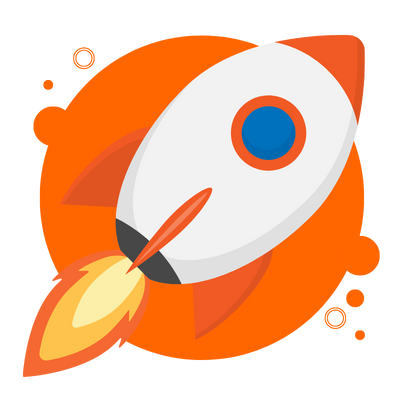 Ready to
Rank Higher?


Contact Us Today!
Ready to see your business at the top of search engine rankings? Let's make it happen together. Contact Monterey Premier today for a consultation on how our Divi SEO services can take your business to new heights.
"*" indicates required fields