Search engine optimization (SEO) is a cost-effective marketing strategy, which helps pretty much every business that has a website to increase their visibility and improve their presence. Not just that, but SEO helps your business grow in more ways than one. SEO makes your business easily findable online and that is especially important since people often look up business online, before they decide to make purchases.
If people can't find you online, there's little hope that your business will prosper the way you want it to. As mentioned, SEO is a cost-effective strategy that can help you market your business even if you're on a tight budget. The best part is that you won't need any expert skills to do some of the SEO yourself and increase your rankings with search engines. Let's dive deeper into understanding SEO and its importance for your small business.
Improves your visibility
First things first, you have a fresh small business and you need people to know about it. SEO can help you accomplish this by increasing your website rankings with search engines, such as Google. It will allow people to find you online more easily and learn everything they need to know about your business.
Visibility is extremely important for your business success. With SEO, you'll be able to position yourself, so that whenever people look up terms related to your business, they will find you. Once you've improved your visibility online, you can expect your business to start growing at a steady pace. The more people know about your business, the easier it will be to attract new customers.
Promotes your business
People enjoy fresh things, which is exactly what differentiates small businesses from large corporations. Large brands have been on the market for a long time and people already know what to expect from them. On the other hand, small businesses offer something new to the audience, and people can't wait to find out what it is.
When you think about it, the best way to launch your business into the online world and leverage people's excitement is by using SEO. In addition, business owners who haven't launched their businesses yet should definitely leverage SEO before promoting their trending business ideas. A marketing strategy that requires little to no investment will surely help your business stand out right from the start and help you promote that unique personality that defines your business.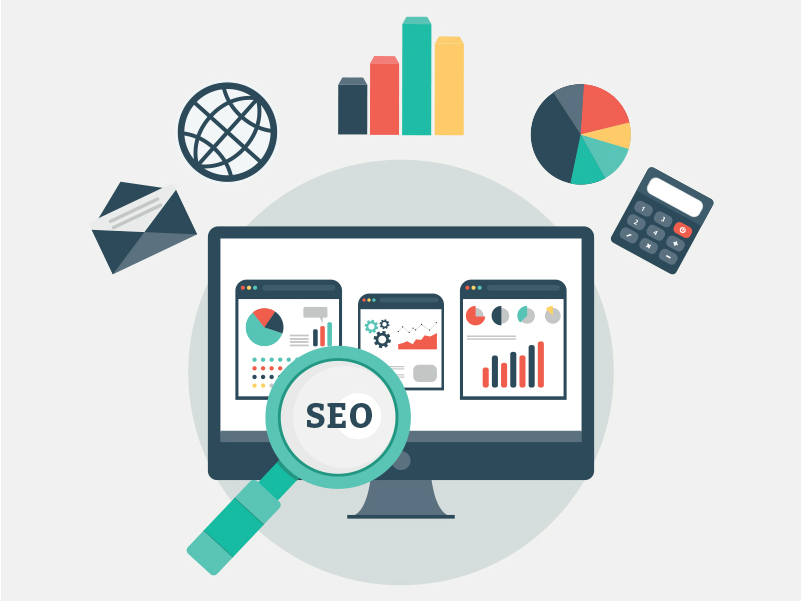 Drives traffic to your website
Ranking your website high on search engines will help you drive more traffic to it. People that browse the web for information will trust Google's search recommendations. Simply put, most of the people will check out websites that appear on first page. Once you rank high enough, people will visit your website to see whether you have what they are looking for or not.
However, it's up to you to convince them to stay and that they don't have to look any further. Also, you will have much better odds in closing the sales, when there are a lot of visitors on your website, rather than having only a few. The better your website is optimized, the more traffic you will get and it's up to you to capitalize on that traffic.
Gives you credibility
Ranking high in search results is Google's way of recommending your website to the audience. Once people see websites on the first page, they automatically think that those websites are credible and relevant. If your website's SEO convinced Google that it's relevant, it's only natural that people will believe it too.
However, when people think your website has credibility, they will visit it and it's up to you to prove them right. That means that your website should contain the information your visitors are looking for and that you should provide them with the best customer experience, which will seal the deal. Placing your efforts in SEO is not in vain, especially when you want more credibility.
Here's what you can do
So far, you have learned about the benefits of SEO for your business. Now, let's talk about what you can do to improve your SEO. SEO can get quite complicated, but there are things you can do on your own that don't require expert skills. For instance, the most important factors according to which Google determines a website's rank are content and link building – both of which you can manage on your own.
Your content needs to be of high quality and it has to be relevant, informative, creative and entertaining. Keep in mind that the quality of the content you create and share on the Internet is the important factor that Google is looking for. The same goes for link building. The best way to score quality backlinks is to guest post on popular websites or blogs. It's important to remember that the credibility of the website or page that links back to you also reflects on your own credibility and reputation.
Final Thoughts
By now, you are well aware about the importance of SEO for your small business. Not only can SEO improve your visibility and credibility, but it can also help you promote your business and drive more traffic to your website. That's why you should implement SEO and help your business grow, if you haven't done so by now.
It's not that difficult to boost SEO on your own. After all, you are the one that needs to make an effort and drive your business to success.
Nate Vickery is a business consultant mostly focused on trends and technology regarding small business and startup marketing.
He is the executive editor a Bizzmark Blog, and a writer on many other online publications.