Divi is quickly becoming the most popular theme for WordPress projects. It can be used to build any type of website you want, no matter how big or small, or simple or complex. It is loved by the design and development community and for many great reasons. Let's take a look at why we love Divi for our WordPress projects.
The Divi Builder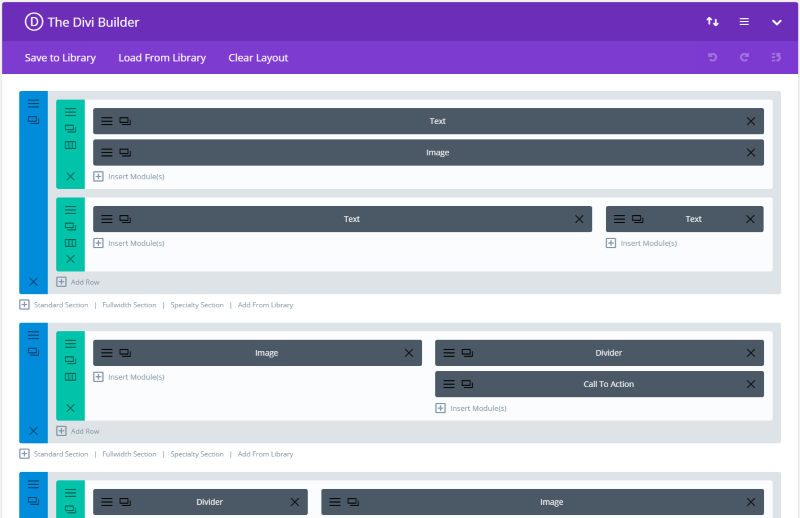 Divi has a drag and drop building system where you can arrange sections, rows with columns, and modules to create any type of layout you want. Each has their own settings so you can change any element to suit your needs. The Divi Builder is intuitive so the learning curve is small. At the same time it's a powerful system that lets you modify any element individually. You can add your own CSS or other code.
Predefined Layouts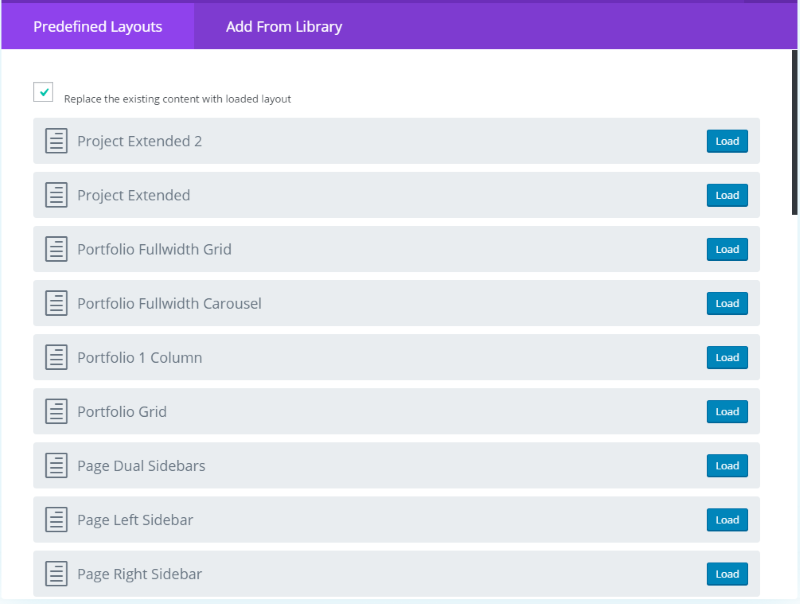 Divi includes dozens of pre-made layouts to help you get started. They include home pages, multiple sidebar options, portfolios, blogs, shops, splash page, maintenance mode, coming soon, about, contact, team, sales, creativity, products, and more.
Modules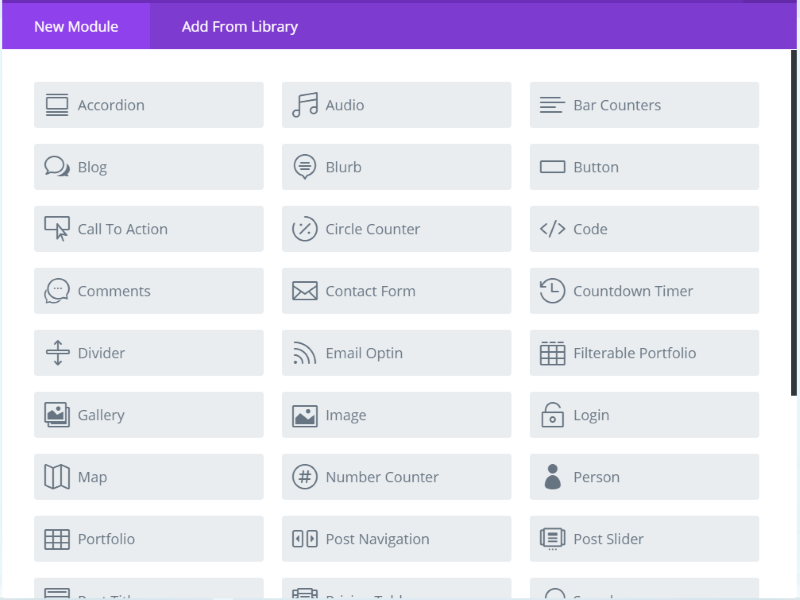 Divi includes dozens of modules that replace many plugins. Modules include images, galleries, pricing tables, countdown timers, buttons, maps, post navigation, blog posts, comments, testimonials, call to action, email optin forms, sliders, portfolios, and much more.
Customizer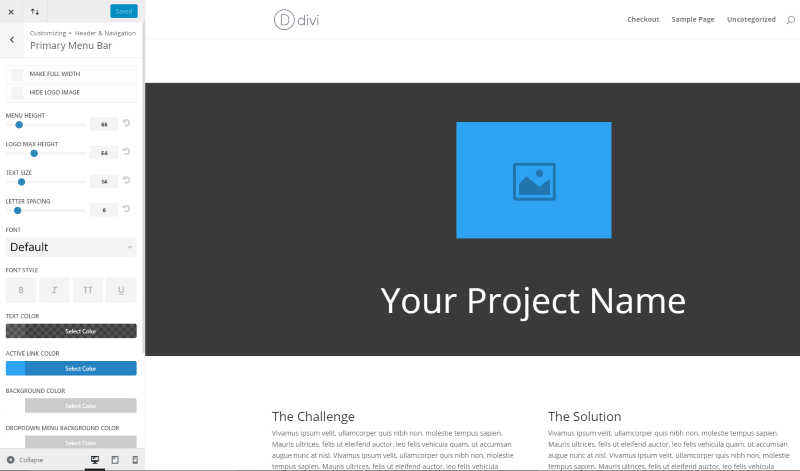 The theme customizer gives you many adjustments to customize your layout, fonts, colors, sizes, headers, footers, menus, etc. You can see what they look like on desktop, tablet, and phones at the click of a button.
Faster Development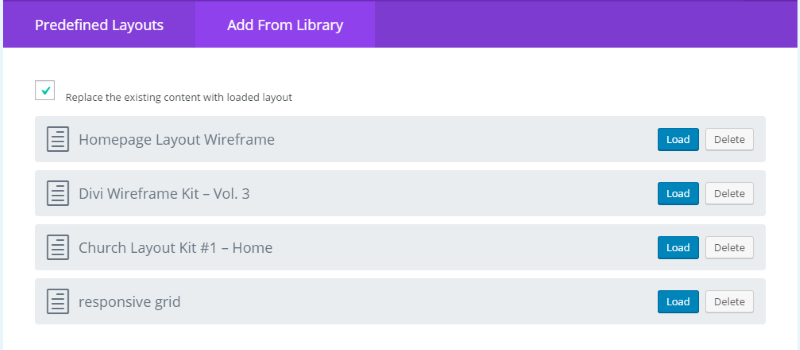 Depending on the design of the website, the Divi Builder can reduce the number of tools needed to create a website and speed up development. Divi can be used to wireframe the site, modify the design, and then convert the wireframe into a finished website all from the same design space. Settings can be exported or imported.
You can build your own library of layouts and child themes that you've created or downloaded and use them to save lots of development time. This is especially helpful for clients on a low budget by using a pre-designed layout to save on development cost.
Elegant Themes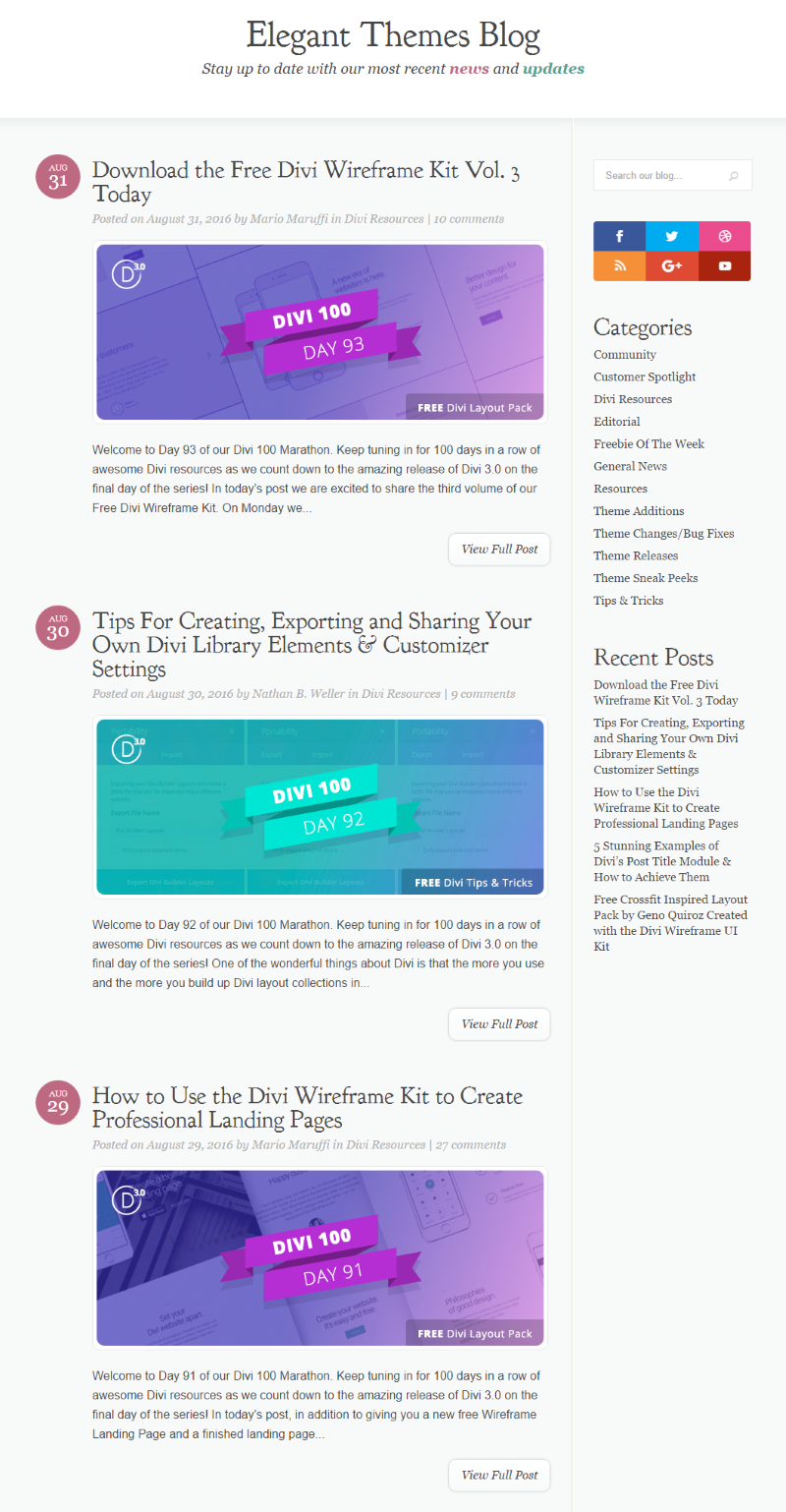 ET is constantly making Divi better. The latest update, Divi 3.0, adds a front end inline system so you can make all if your design changes in real time on the page itself.
Elegant Themes was built on a community mindset. One of the ways they've built a community is through their daily blog. The ET blog has published many detailed articles on general WordPress and specific to Divi. Here they provide lots of free layouts, text and video tutorials, downloads, wireframe kits from both in-house developers and freelance writers that specialize in WordPress development and design.
They also feature news about the community. This includes developers, success stories, and websites created with Divi and Extra. Contests allow the community to vote on their favorite designs and the winners receive amazing gifts and recognition.
Community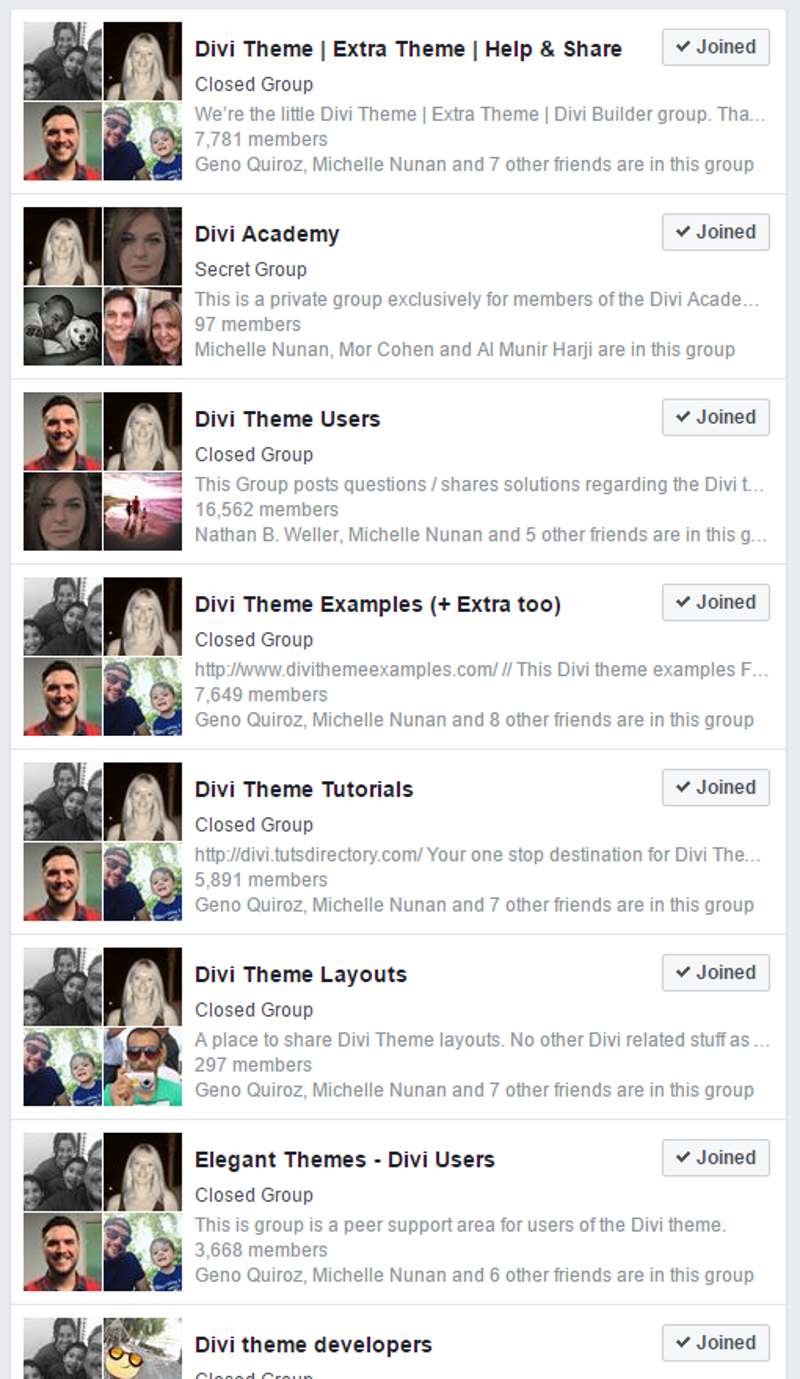 Lots of themes and frameworks have a community around them, but none of them are as strong as Divi. The Divi community is a strong group of people that helps each other, shares ideas, posts links to articles, themes, tutorials, videos, plugins, examples, code, give away layouts, sale their own child themes and plugins, and lots more.
Many of the top developers maintain popular blogs. There are multiple Facebook Groups devoted to Divi. Each group has members numbering from hundreds to thousands and growing.
3
rd

 Party Developers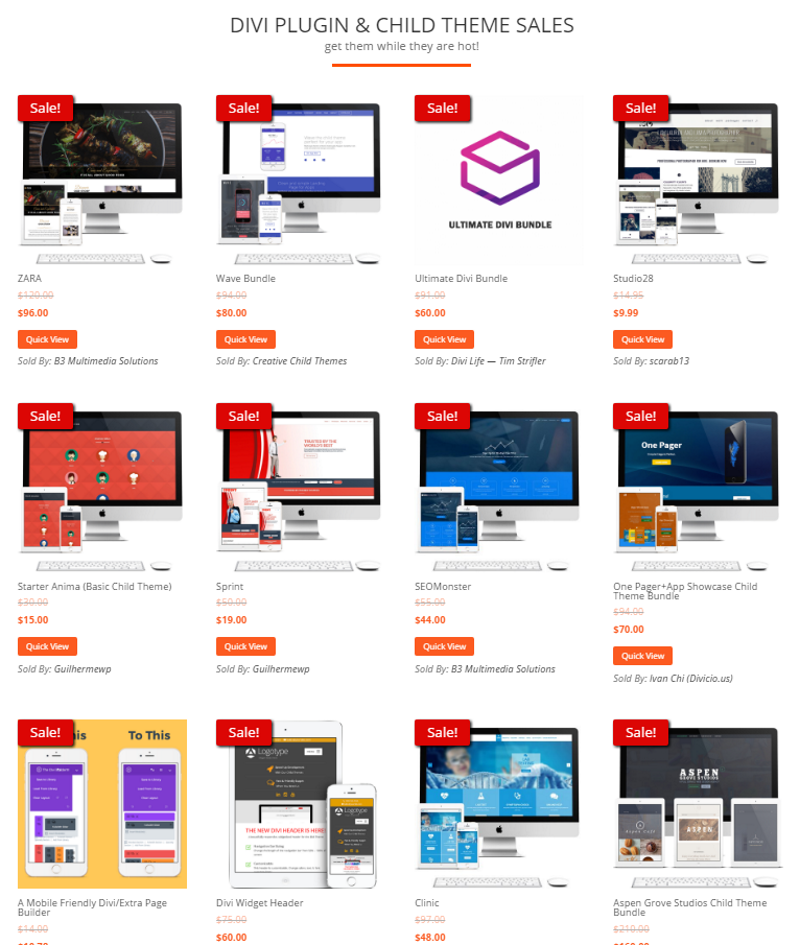 There are many third-party developers that have created child themes, plugins, and courses for Divi. These are for sale from their own websites and from the marketplaces that are devoted to Divi. If you don't want to create your own designs you're sure to find anything you need in the marketplaces. Many of the developers run their own studios and can be hired to work with you on your project.
Final Thoughts
That's just a few reasons we love Divi for our WordPress projects. Divi is more than a theme; it's a community. Help is easier to find and websites are easier to develop thanks to the power of Divi.
What do you love the most about Divi?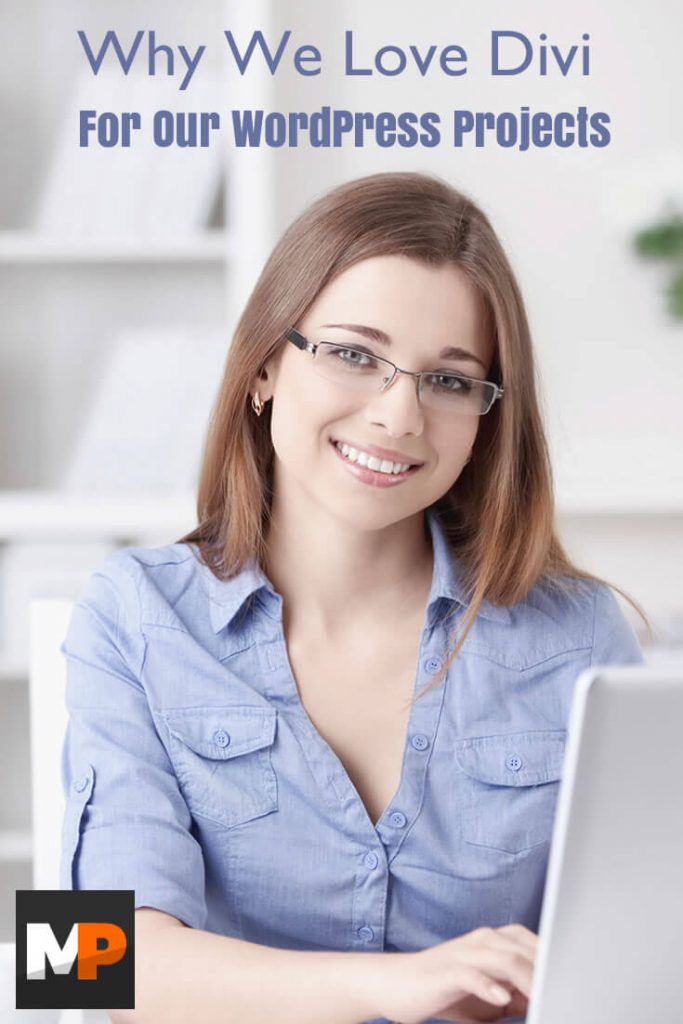 image credit: depositphotos.com
The following two tabs change content below.
Randy is a WordPress writer and child theme developer from east TN. You can catch him writing, reading, guitaring, or drinking coffee just about any time, night or day.
Latest posts by Randy Brown (see all)