One of the greatest advantages of Divi is the vast amount of Divi child themes available from third-party suppliers.
There are a lot of Divi child themes to choose from, but this can also make the choice between them more difficult. In this article, we'll take a look at some of the best Divi child themes found in the Monterey Premier Divi marketplace.
First, what makes a child theme a best Divi child theme? There are a lot of child themes in the Divi marketplaces, so how did I choose these 10? I chose the Divi child themes based on sales, reviews, design, features, and ease of installation. They're in no particular order.
1. Arcedo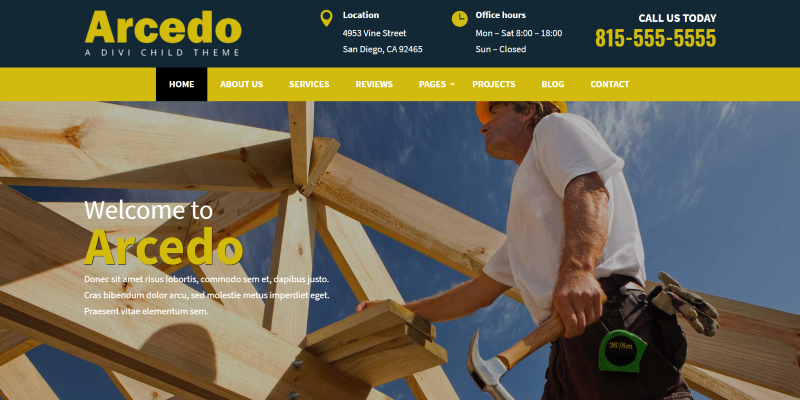 Arcedo is a multi-purpose Divi child theme that was designed with small businesses in mind. It's perfect for those who provide an onsite service such as contractors, carpenters, plumbers, roofers, landscapers, etc. It has a clean design and a sticky request for quote button. I especially like the contact info above the menu.
8 main pages
Global header
Global footer
Menu
Project page
Blog page
404 page
Category page
Hover effects
Animations
2. 5 Star Hotel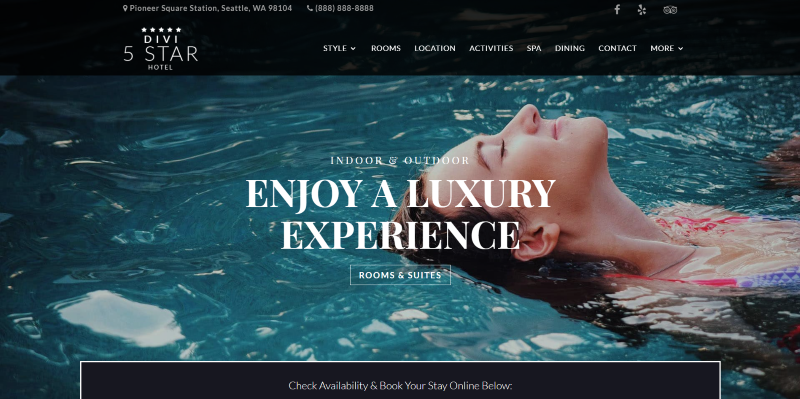 5 Star Hotel was designed with turn-key features that any short-stay rentals would need. It's one of the best Divi child themes for hotels, spas, AirNbN, resorts, bed and breakfast, etc. The client interface for the booking system is built in. It requires Divi Blog Extras, and Divi Testimonial Slider and Booking System plugins are recommended.
12 main pages
60 Creative Commons images
Availability searching system
Turn-key solution
3. Avalon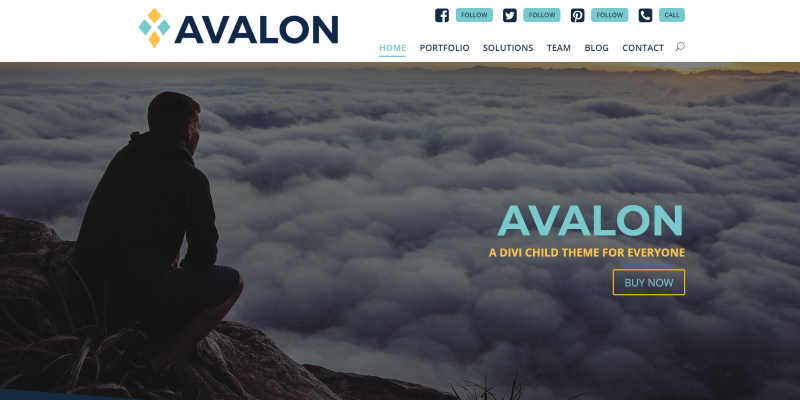 Avalon is a multi-purpose child theme with agencies and firms in mind. It adds lots of new customizations to the Divi customizer so you can customize the theme even further to create something that's completely unique. It's one of the most advanced child themes in any Divi marketplace.
6 main pages
50 new customizer options
Header with primary menu and secondary menu
Page builder footer area
Custom sliders
Custom accordion
Blog template
Clickable phone number in the top header
Custom top tabs and left tabs
Image hover animations
Video in laptop
3-column portfolio grid
Font Awesome icons
Menu Hover Effects
Custom login page
Automatic updates
Also featured on the Elegant Themes Blog: The 18 Best Divi Portfolio Child Themes 
4. Minimal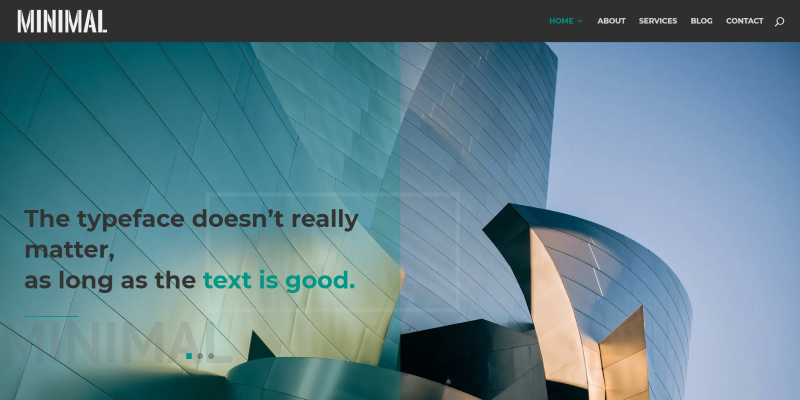 Minimal is an all-purpose theme that focuses on a minimalistic design with advanced functionality. It includes a standard home page and 3 specialty home pages: lawyer, fitness, and restaurant. It has several pages and custom modules.
8 main pages
Minimalistic design
Unlimited colors
Custom portfolio
Custom person module
Recent blog posts
Logo slider
Custom footer
Custom testimonials
Hover effect
5. Ally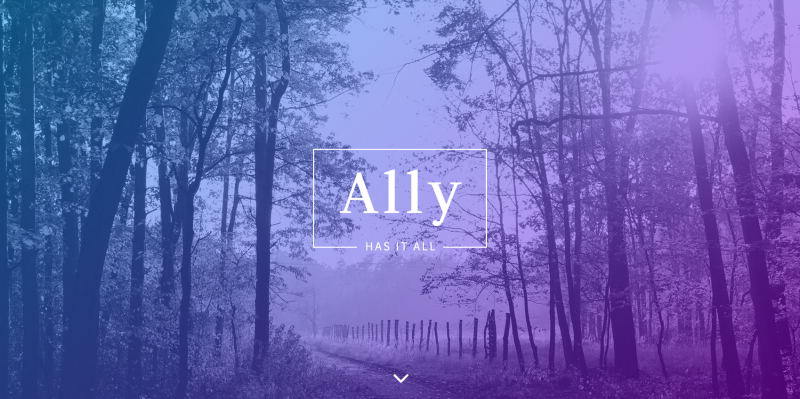 Ally is a multi-purpose Divi child theme that's suitable for any type of business website. It includes lots of pages and styled modules. It also has several interesting effects including a tilt effect that follows your cursor. It has lots of pages and several portfolio and blog layouts.
14+ pages and layouts.
Styled modules
Tilt hover effects
Gradient overlays
CTA menu item with widget
Widget-ready area above the footer
Fly-In animations
6. Pacific Grove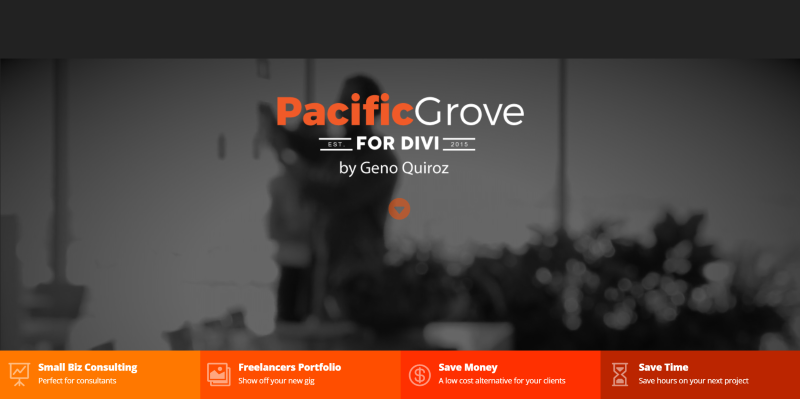 Pacific Grove is perfect for any type of consultant or freelancer. It includes several styles pages, plenty of styled modules, large text, and a slim email subscription form. I love the colors in this one.
9 custom pages and layouts
Large headings and text
Ghost style landing page
Custom slim subscribe bar
The drop down menu slowly reveals on scroll
Custom slider
Custom sidebar
Royalty-free image and video
Also featured on the Elegant Themes Blog: The 18 Best Divi Portfolio Child Themes 
7. Make a Splash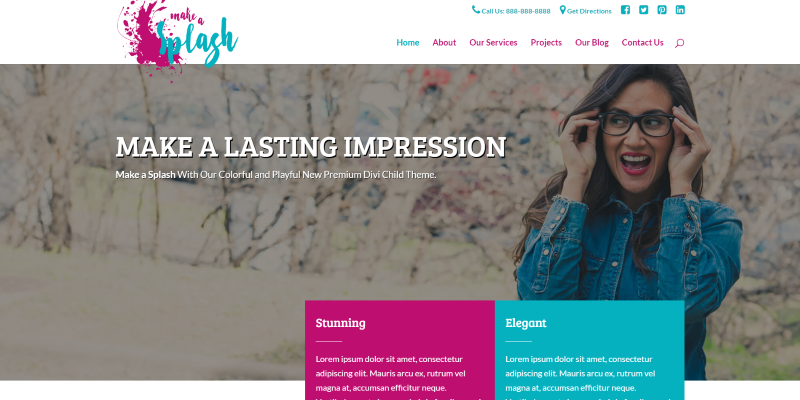 Make a Splash is perfect for any type of creative business including agencies, artists, and anything in between. It comes with lots of custom pages and stylized colors. Quickly change your two primary colors with a feature called Simple Color Reset.
Page builder header sections
Page builder footer
Overlapping logo
Menu hover effects
Person modules
Font Awesome icons
Clickable phone number and address in the secondary menu
Diagonal edge effects
App style mobile menu button
Fixed mobile menu bar
Animation fly-ins
Simple Color Reset
Extended customizer settings
Login screen customizer
8. Clinic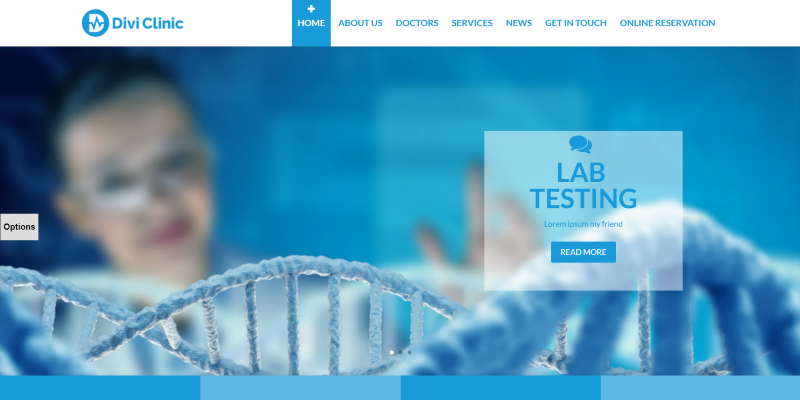 Clinic is a medical child theme that's perfect for any medical or personal care business. It has several custom pages and modules, and several features and integrated plugins to customize the design even further.
8 custom pages
Doctors custom post type
Online reservation system
Custom modules
Breadcrumbs
Partners logo slider
Font Awesome
Working hours table
Callback form
Individual doctor pages
Color picker
9. Bizz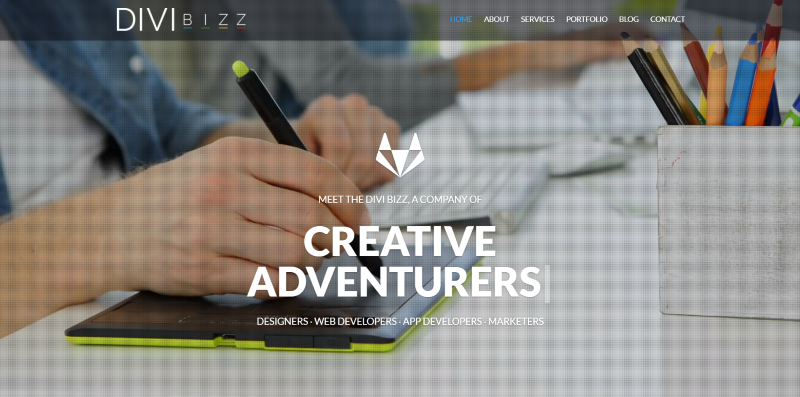 Bizz was designed for businesses that need a highly visual design. It focuses on the company's projects and the portfolio and it has a custom individual portfolio page and lots of styled modules. An integrating typing effect types the text onto your full-screen header as you watch.
8 custom pages and layouts
Typing effect
Custom modules
Custom social icons
Custom sidebar
Custom footer
Background videos with overlays and icons
Custom partners module
Font Awesome
Transition section with parallax
Callback form
Portfolio pages
Hover effects
10. McMinnville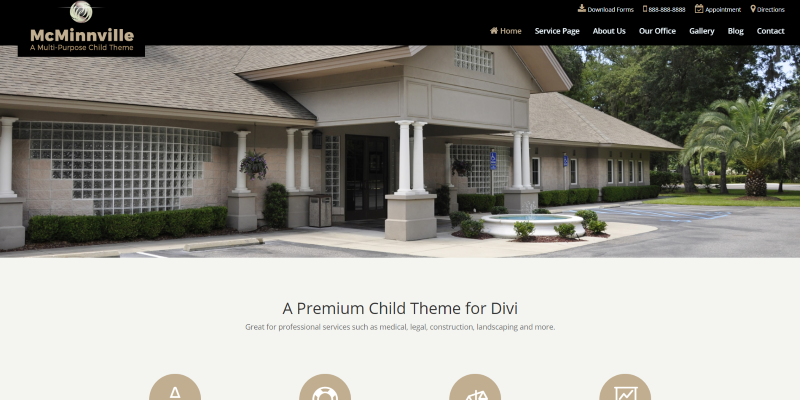 McMinnville is perfect for any type of business that offers professional services including everything from pet sitting to design agencies to a Church and everything in between. It has a clean design with 7 pages, a slim email sign-up form, and lots of customized modules.
7 pages
Custom header
Overlapping logo
Font Awesome Icons
Custom testimonial slider
Custom social media bar
Slim subscribe form
Left sidebar on post pages
Compact mega menu
Custom login page
Also featured on the Elegant Themes Blog: 10 of the Best Divi Child Themes for Businesses
 
Ending Thoughts
That's our look at 10 of the best Divi child themes available in the Monterey Premier Divi marketplace. The themes are simple to use while providing extra benefits beyond what you'd normally get with Divi. They include features such as styled modules, extra code to add animations, customizations, effects, and more. If you're looking for a great Divi child theme, you're sure to find what you need for any type of website from this list.
Have you tried any of these Divi child themes? Let us know what you think about them in the comments.
Randy is a WordPress writer and child theme developer from east TN. You can catch him writing, reading, guitaring, or drinking coffee just about any time, night or day.