A little over four years ago, I created my very first premium plugin called Divi Staff. Little did I know this would become such a popular Divi Premium plugin. It has been an incredible learning experience, and I am proud of its success within the Divi Community in general.
We have invested a lot of blood, sweat, and tears into the plugin this last year and a half, trying to keep up with all the awesome Divi updates. Nonetheless, I have humbly decided to sunset Divi Staff effective November 9th, 2021.
A Decision For The Divi Community And Our Customers.
We know a lot of you are going to be sad to see Divi Staff go. It's a plugin that is part of a rich history in the early days of the Divi Community.
Stepping away from Divi Staff (and the Divi Marketplace in General) has not been an easy decision to make. The frequency of updates and changes to Divi has grown, and the needs of the product have outgrown my ability to keep up.
Monterey Premier is a business that focuses primarily on custom web design, hosting, monthly maintenance, custom product solutions built specifically for our clients, and not necessarily general products for public consumption. The last thing I want to do to  our wonderful customer base is provide a subpar product that is not updated as frequently as the Divi theme itself.
So as we transition away from product development for the general public (for now) to focus on our primary business model of custom web development, hosting, maintenance, and custom product solutions built specifically for our clients, I would like to thank you for your continued support during our product development journey.
Finding Divi and building Divi third-party products changed my life, and I hope the ripple effects helped your business and personal growth as well.
What To Expect
Divi Staff will continue to function on your WordPress website just as it is right now. However, we will not be releasing any new updates nor providing any technical support moving forward. We do recommend making a plan to switch to a new plugin such as Divi Team Members at some point to maintain your site's long-term stability moving forward.
Our users have been fantastic, always a great source of ideas and inspiration for new plugins and premium child themes for Divi. We want you to know how much we appreciate your support and encouragement throughout our time together on this product development journey.
Thanks again for all your love and support. This Divi journey is far from over, and I can't wait to see what is next for Monterey Premier and the Divi Community.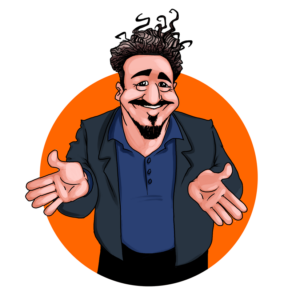 Geno is the Owner/Creative Director at Monterey Premier, a web design agency that specializes in Divi and is based out of Monterey, Ca. He is a Divi expert and is known for his Divi tutorials & tips on Quiroz.co and is an excellent source of knowledge for anything related to Divi. Geno is also a Canva expert and helps other Canva users with his tutorials and tips here on the Monterey Premier blog. He has been designing websites since 1996 and enjoys all things design, traveling, hanging out with friends, encouraging other believers, and experimenting with new technologies.