The two most important aspects of having a website or blog are content and usability. Usability includes things like the speed at which your site loads, how easy it is to navigate and read the text on your site, how fast your site responds to reader's actions and so on.
If your website is not as usable as it could be, a large percentage of your readers will simply leave your site without even giving it a shot. Speed is one of the biggest killers of usability. A slow loading web site can turn away thousands of potential customers. In this post I'm going to show you how using Divi and having the proper hosting and maintenance plans can give you excellent speed and performance.
A Divi Theme WordPress website Site that Scores A's using Google Chrome's Lighthouse Audit / GTmetrix.
Calvary Chapel Watsonville uses a number of resource hogging plugins and we are still able to score a couple of "A" grades for PageSpeed and YSlow using Google Chrome's Lighthouse Audit .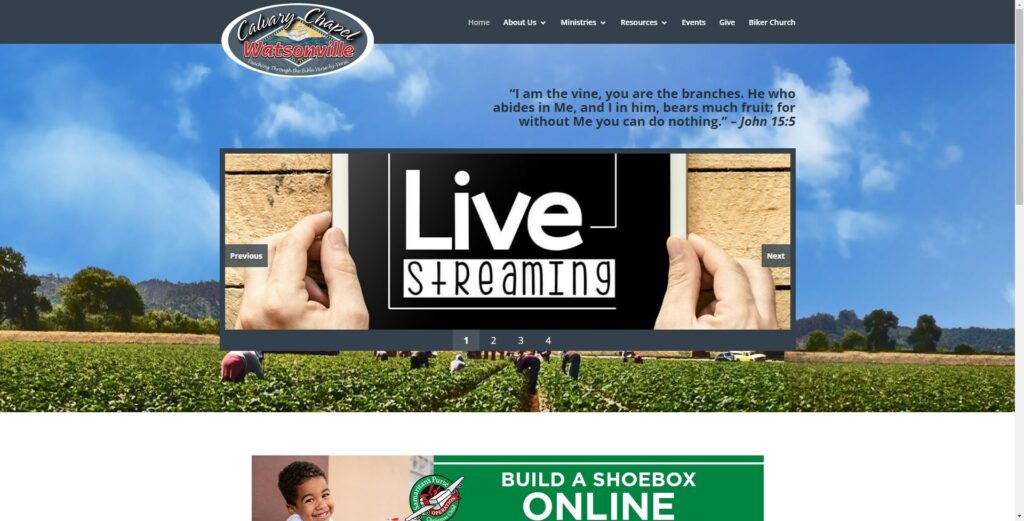 We use a number of resource heavy plugins on the site including the following:
301 Redirects
Better Search Replace
Caldera Forms
Give – Donation Plugin
MetaSlider
Modula
Redirection
Sermon Manager for WordPress
Sermon Manager Import
The Events Calendar
And of course, we use the Divi Theme by Elegant Themes.
Professional Experience, Hosting and Maintenance Matters
Website hosting is one of the biggest differences between a successful website and a not-so-successful one. And it's easy to overlook. But a fast web host is like a good mechanic working on your car – he makes a huge difference!
We are very proud of the performance we get on our web care and hosting plans. One of the big reasons people choose us is we are simply the fastest when it comes to using Divi. One of the reasons we are able to score these perfect scores is because of our experience with Divi, the hosting environment we use, and how we optimize the Divi Theme with our maintenance plans.
WordPress is one of the most popular Content Management Systems (CMS) used on the web today and Divi is one of the most popular WordPress themes on the market. If you are serious about growing your website and getting results, then you need to make sure you are using a top-notch and reliable web host for your WordPress/Divi site.
If you would like to learn more about making the most of your Divi website, contact us to schedule a free consultation today!
The following two tabs change content below.
Geno is the Owner/Creative Director at Monterey Premier based in Monterey, Ca.. He has been designing websites since 1996 and enjoys all things design, traveling, hanging out with friends, encouraging other believers, and experimenting with new technologies. When not doing any of the above, you can find Geno blogging here, or writing Divi customization tutorials over on Quiroz.co.
Latest posts by Geno Quiroz (see all)