Steps to Self-Publishing
If you're a novelist or a professional, at some point, many of us embark on the lengthy journey of writing a book. It could be a fiction novel, a self-help book or a guide to a professional field – such as accounting. Whichever the genre is, we all hope to become a best-selling author and make a decent amount of money from the book we put so much time and thought into. Most people don't just write for fun without a hope that their book makes it big on the market.
However, let's talk real. Publishing a book isn't the easiest thing to do. Most of the time, once someone has written the book, they aren't exactly sure what to do after. Do they call a publisher? Sure, but good luck getting them to publish and distribute it! So for that reason, self-publishing has become the "go-to" for writers in this day and age. So, when you're ready to start writing and publishing your book, be sure to follow these steps to make sure you're doing it right…
Have your book idea – What good is writing a book if you're just going to sit at your computer without a clue what to write? So before you get to writing, have an outline and know exactly what you want to write your book about.
Make sure you will have enough content – Sure, you have a great idea, but will you have enough to write about? It's safe to make sure you have enough content to fill up at least 100 pages.
Who is your target audience? – Do you know who you want to read your book? Are they young professionals? Parents? Teens? Make sure you have your target audience figured out.
Write an outline – Your outline is the road map to your book. It will help the flow of the book and organize your thoughts to make sure you touch on every aspect of the book that needs to be in there.
Do your research – When you're writing, there will be plenty to do research on. It's important to make sure you do as much research so you know all about the topic you're writing about.
Write! – Sounds easy…right? This is actually the hardest part and where most fall through.
Find a publishing company – Start researching and reaching out to different publishing companies. Especially those that specialize in the genre you're writing about.
Have your work edited – I can't stress how important this is to have your work edited, proofread, etc. There's nothing more frustrating for a reader than to be in the middle of a book with all typos. BIG no-no.
Research self-publishing, such as offset printing or Print-On-Demand (POD), and then find a printer – Once your book is written, it's time to get serious about publishing. The best option is to find self-publishing and have the book printed.
Apply for an ISBN – Easy and fast, but necessary!
Determine a cover price – How much is your book worth? There are a few ways to determine a price, but you can always talk to a professional for additional insight.
Choose a date to publish – This date should only be set when you are absolutely sure everything will be done with the book.
Design the manuscript pages designed – How do you want the pages to be laid out? How big do you want the book and the pages? This also has to do with your audience or personal preference.
Design front and back covers – If you're not as talented in graphic design, you can always hire someone to design the covers for you. Make sure they are catchy and engaging.
Create marketing and PR plans – How do you plan on marketing your book? Be sure to put together a comprehensive marketing plan to help get your book to sell. You can create social media pages as well.
Develop a website – Most authors have websites and sites for their books. This is a great idea for anyone who is interesting in learning more about you, the book, and how/where to purchase it.
Sell with online retailers – Check with online book retailers and find out how to have your book listed.
Publish the book and ship it out! – Now is the time to get to work! Ship to consumers, retailers, bookstores, etc. This is the fun part because now you have your product and all you have to do is sell it!
Have you ever self-published a book? What did you think about it? Tell us about your experience in the comments below!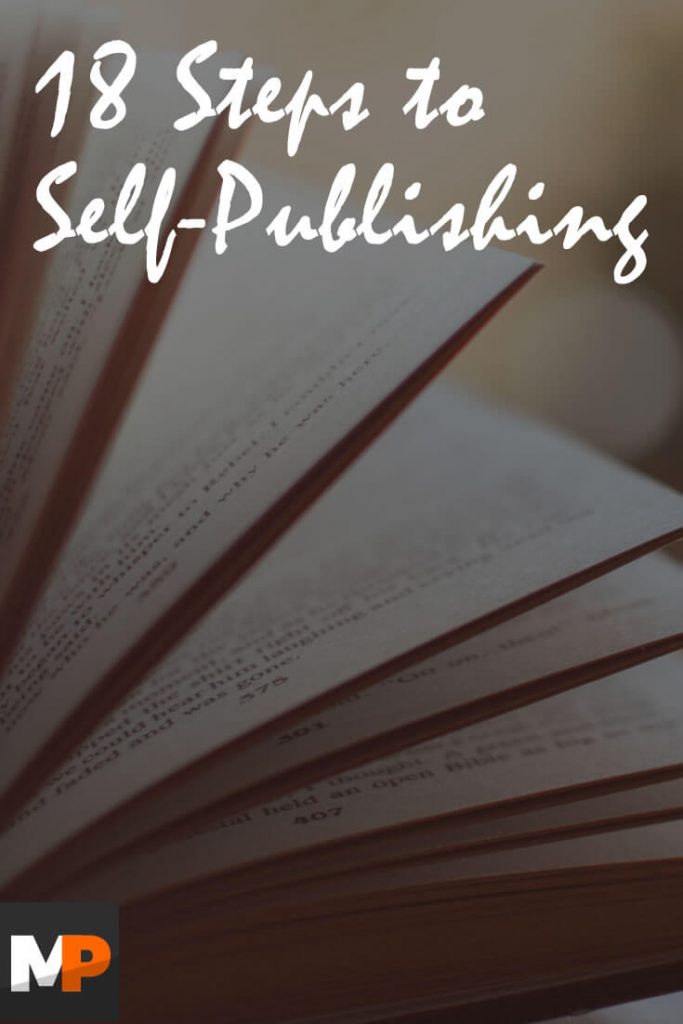 thumbnail: pexels.com
A Florida native filled with charm, a sense of humor, style, and a passion for writing, Dana Damato is a talented journalist covering all things entertainment, fashion, food, travel, and lifestyle. Dana first realized her dreams of becoming a writer at age ten and wrote her first book at the age of 12. With a growing passion for writing, Dana knew from then on that being a writer is what she needed to do as a career.