Website Design Collaboration Using Divi
Fellow web designer Eileen Lonergan contacted me regarding some design capabilities using the Divi WordPress framework.
Her client provided a design that had not yet been accomplished using the framework as far as we could tell. But it involved some layouts I had been wanting to experiment with so it wasn't long before we decided this would be a great opportunity to work together on this project.
With Eileen's awesome understanding of the Divi framework capabilities and my ability to manipulate the framework to accomplish all our needs, it was one of the best collaboration efforts ever.
Eileen worked with the designer, the client and focused on the content while I focused the actual design and some development utilizing CSS and PHP.
When all was said and done, all parties were pleased and the project only took a couple of weeks. I even wrote a tutorial about the custom menu on Eileen's blog and the tutorial has became a very popular Divi tutorial.
You can view the actual tutorial here on Eileen's blog…
Project Scope
Create Child Theme: Create a structured child theme so that all our customization will remain intact in spite of future updates.
Custom Home Page: Fully customized to the clients specifications & design. Namely the large family image behind the transparent menu and logo. And the centered logo in the middle of the menu.
Custom Sub-Pages: Each page customized according the designers mock ups. We were able to meet all the designers specifications.
Customized Footer: By default Divi comes with 4 columns but the client wanted 3 so we were able to customize it exactly to the clients specs. I had actually written a tutorial on it several months earlier.
Responsive Web Design: This simply means that the website will conform to what ever size device you use whether cell phone, tablet, laptop or PC. So you no longer have to zoom in and zoom out. It's almost like having our own personal app.
---
CLIENT TESTIMONIAL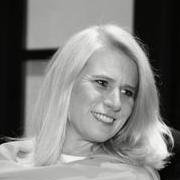 "Working with Geno is a pleasure.  He is smart, attentive, a creative thinker and above all extremely respectful.  He listens to what you want and in a gentle way delivers.  He makes suggestions on how your vision can be executed with less code, ease of updates in the future or more elegantly.  Sometimes it is hard to know who to trust in an online environment, this is not at all true of Geno.  I am always on the lookout for projects in which we can collaborate and if you are lucky enough to book him you will be delighted with the results."
Eileen Lonergan, EileenLonergan.com