Connect Marina Church
The Connect Marina Church website is a welcoming informational site for both new visitors, and return visitors alike. It is also a hub for faith-based articles contributed by local ministry leaders from a variety of like-minded churches.
It has an event calendar with upcoming conferences, concerts, and other Christian events taking place throughout California. We integrated several social media features such as Instagram feeds for both the church and the pastor.
It also has a robust sermon library so that visitors can listen to a sermon before making the choice to attend, or so that attendees can catch up, or re-listen to past sermons.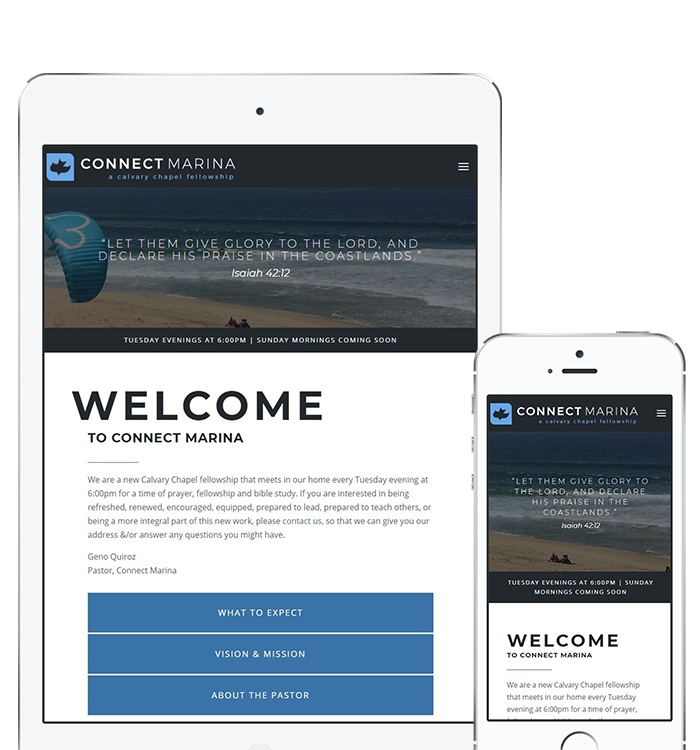 See What People Are Saying
Would you like to see what some of our clients have to say about working with us? We have gathered up some of the reviews that have been given on our Facebook page so that you can hear for yourself what our customers are saying about us.