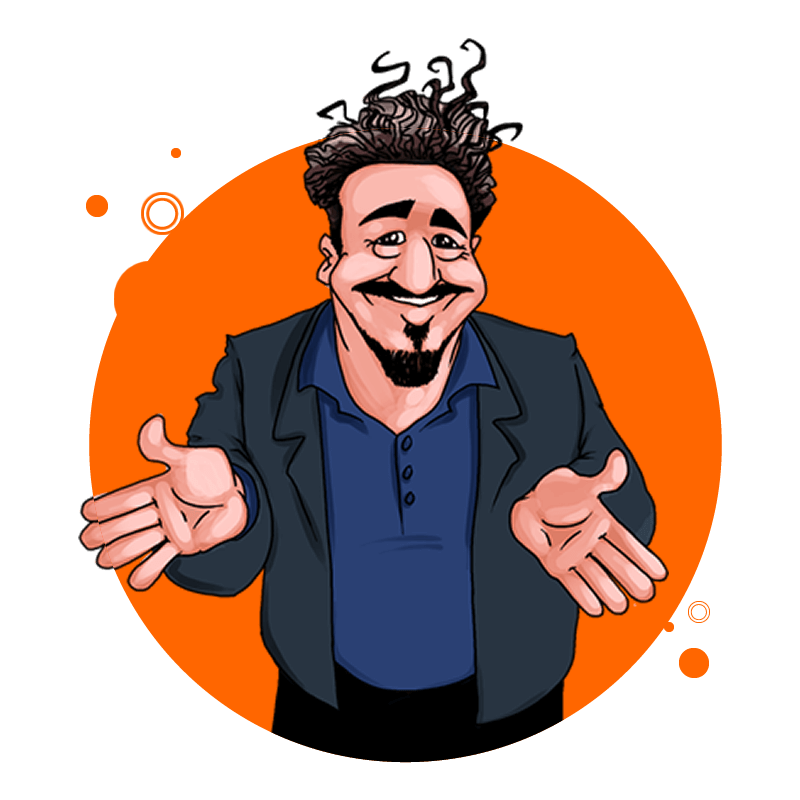 Founded in 2015 by Geno Quiroz, Monterey Premier set out to provide more than just cool website designs. We set out to help our clients find success online.
With our experience in business development, sales, marketing, customer retention, user experience and website design and development, we have helped hundreds of organizations achieve success with their online investment.
Our team is committed to serving our clients and partners by providing custom solutions that meet their needs and the needs of their customers.
Your
Monterey Premier

Team
Geno Quiroz
Founder / Creative Director
Geno is a recognized online business strategist, an authority on the Divi Page Builder framework by Elegant Themes, and a pioneer in the Divi Product Ecosystem.
In 2012 Geno launched his first consultancy helping businesses and nonprofits become more efficient and effective in their back-office processes and systems. In 2014 he launched the Divi Tutorials Blog on Quiroz.co and began consulting other web designers and developers on mastering the Divi Theme Framework. In 2015, Geno founded Monterey Premier; a Web Design & Development Agency.
Geno is also the President of the Marina Chamber of Commerce and pastor at Connect Marina. He is husband to Vivien Quiroz and is passionate about Jesus, family, and building community. When not doing any of the above, you can find Geno blogging on a number of websites and managing his Divi Community Facebook Group, currently at over 11,300 members.
Jessica Light
Project Manager
Jessica is an experienced Project Manager with a demonstrated history of working in the digital marketing industry, as well as managing multi-faceted teams.
If you're looking to define Jessica Light, you'll find her somewhere between a serial online entrepreneur and a dedicated project manager. That's what makes her such a perfect partner for small-to-medium sized businesses. She truly understands the important role your business has in your life. The more growth and revenue the company achieves, the more security you provide your family and your employees. That's why she takes her role as Project Manager seriously and dedicates herself to your success.
Jessica is a wife, mom of four kids, two of who are Active Duty Military (Marines & Army), and a Southern Transplant from Seattle. When she isn't busy with work or family she enjoys traveling, church activities, and supporting her husband in being an Advocate for Mental Health Awareness.
Marcy Henriques
Designer
Marcy is a designer with 15+ years experience in the industry. With a Bachelors Degree in Art, she has accumulated a wide variety of creative skills that allow her to tackle any design challenge with a confidence.
After graduating from California State University Fresno, she worked for an advertising company for 6 years. In 2012 she decided to move to Portugal and never looked back. Working as a freelance designer until 2015, Marcy then decided to join a creative agency startup where she grew her knowledge in WordPress and web design.
Marcy joined the MP team in 2020 and is dedicated to eradicating bad design from the world.
Arvind Kumar Sahoo
Developer
Arvind is a web developer and digital marketing consultant with 8+ years of work experience. He is certified in Google Analytics and Inbound Marketing Methodology by Hubspot. His technical skills and experience include working with WordPress, Shopify, SquareSpace, HTML5, CSS3, PHP, JavaScript, ReactJS, jQuery and MySQL.
Arvind has pursued a Masters in Computer Application (MCA) and also graduated in both Law and Commerce from Utkal University in Bhubaneswar, India. While Arvind has been working with Monterey Premier for years on various projects, he officially joined the Monterey Premier team in the first quarter of 2020 and helps with a wide variety of development & design tasks for Monterey Premier's clients and partners, including custom plugin solutions when needed.
When not doing any of the above, you will find Arvind taking care of his pet sharks and catching up on all the latest movie releases.
Ch Asad Ur Rehman
Developer
Ch Asad is a full stack web developer, social worker, engineering student, scout and tea lover. He works With WordPress, Laravel, and Django. He is also fluent with Javascript, Jquery, and MySQL. Ch Asad has also been involved in the development of several well known Divi Premium plugins.
Ch Asad has been been very familiar with the work and reputation of Monterey Premier within the Divi Community for several years and officially joined the Monterey Premier team in 2019. He is helping MP provide custom solutions to complex customer needs and to help manage and maintain MP's Divi premium plugins and child themes. 
Ch Asad enjoys problem solving, taking on new challenges, exceeding expectations, working with team players, and most of all, a good strong cuppa!