Whether you are a blogger, freelancer, business owner, employee, or a busy parent, the goal of our blog is to offer up some tips, encouragement, resources and whatever else we can provide to help encourage you on your path to finding that ever elusive WorkLife balance. And now you can get in on the fun by being a guest blogger.

Our business has grown in great part due to the community we have worked hard to foster on our Divi Tutorials Blog, Divi Facebook Groups and on Guest Posts we have done on other blogs. And we are excited about building the Engaging WorkLife Blog based on those same principles. Here are some benefits to being a guest blogger.
Increased Exposure
Our target audience is pretty wide and your posts will be exposed to a greater audience than perhaps a smaller niche blog focusing on only one particular topic or industry.
Establish Authority
With guest blogging on a multi-author blog like ours, you can easily get yourself associated with other top bloggers building your authority on the topics you write about.
New Opportunities
Guest blogging can also lead to greater opportunities that go beyond writing posts. It can also lead to actual sales of your own products and services, speaking engagements, and increased website traffic for both of us.
Get Quality Traffic
We allow writers to submit a bio and/or their social media profile URLs to be published at the end of the post. These links drive referral traffic and boost organic search rankings, resulting in better search visibility for the author's website.
Credibility
Another great advantage of guest blogging for us is that it helps build your brand and credibility.
Could Lead to Paid Posts
We are always on the lookout for talented bloggers who would like to write for us on a regular basis. One of the ways we see if we are going to be a good fit is through a few guest posts.
Established in June of 2016, our blog is still in it's infancy. So our categories are still expanding and our guidelines are still evolving. But here are some things to keep in mind when considering being a guest blogger for Engaging WorkLife.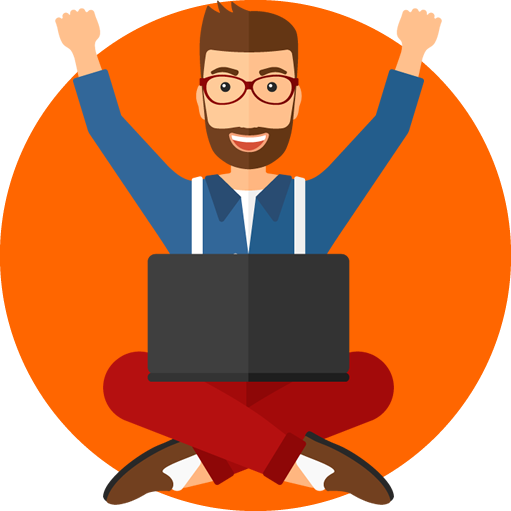 Your Voice
Some blogs expect you to have the voice of the company's brand. We prefer that you have your own voice. We want you to feel free to show off who you are and we hope that shines through in your posts.
Your Niche
We have several categories but what you may not know is some of those categories were created because of an author's request. So dont be afraid to suggest new topics that you think may be a good fit.

As mentioned earlier, many of these topics were added based on our bloggers favorite topics. If you have a favorite topic that is not listed here, let us know and we might add it to our existing categories just for you!

Our guest contributions should be comprehensive, data-driven, and interesting posts that teach our readers something new about the topic it is covering. We encourage content that has original concepts, compelling arguments, and high-quality writing.
No Link Building Schemes
Our guest bloggers may link out as many times as they want to as long as those links are benefiting our readers. The moment those links don't benefit our readers, we will reserve the right to remove them.
Permission To Edit
Our team reserves the right to edit and adapt your guest blog content as we see fit, and update it in the future for accuracy and comprehensiveness.
Word Counts
If the message can be relayed in under 800 words, great! But we have also found that between 1000 & 1500 words is a sweet spot for posts so we encourage somewhere in between.
Original Work
We are looking for original work that has not been published elsewhere. We will not republish anything that's already been published.
Proper Attribution
Quotations and outside content referenced in the article should always have proper attribution.
Patience
If your article meets editorial standards and aligns with our content strategy, we will respond to let you know your article will be published. That process may take up to 2 weeks.

[caldera_form id="CF57e44f24e1f20″]