AFFORDABLE WEBSITES
Affordable fixed-cost web design services for the smaller budget
The Benefits of Choosing a Premade Template Package?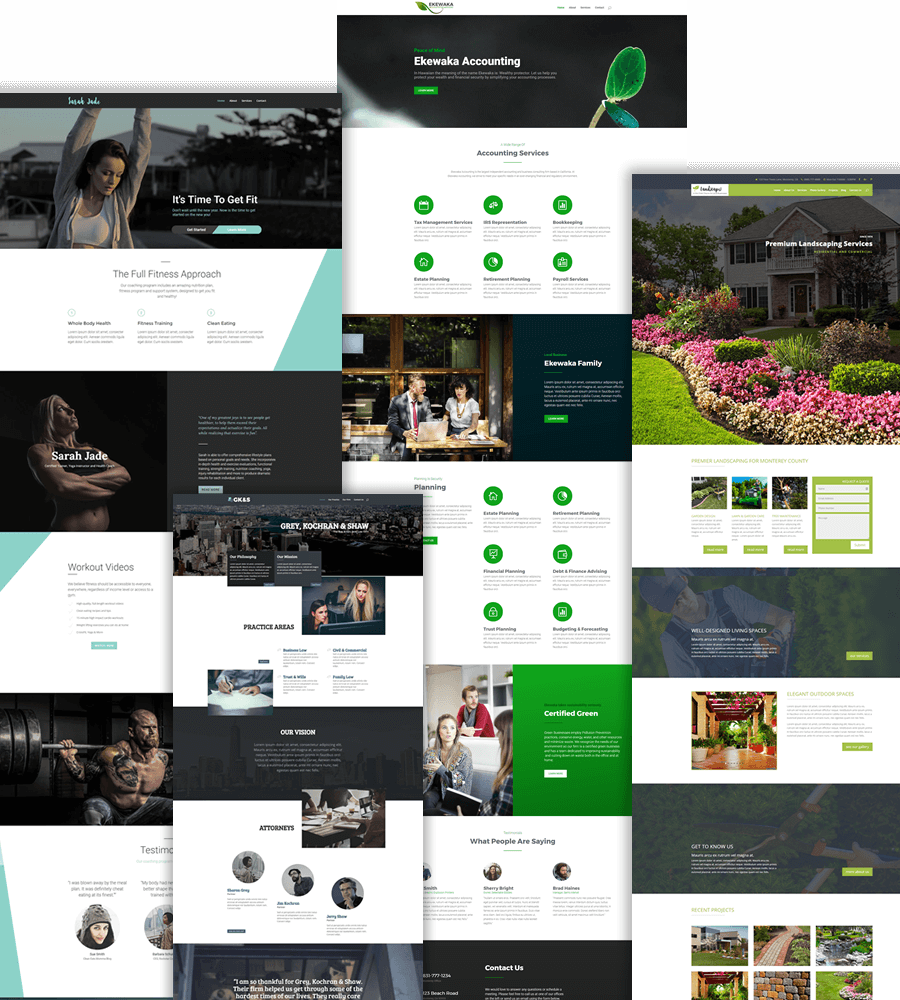 SAVE TIME
A typical custom website takes 4-6 weeks to complete. With our template packages, all the custom design and development is already done allowing you to have your website up and running within just a few days.
SAVE MONEY
A typical 8-12 page custom small biz website starts at about $2500 and goes up depending on the number of additional special features required. Our package deals start at $499
GET PREMIUM SUPPORT
All our templates were designed and developed by us. So we know the ins and outs of how they work and how to modify them. And we fully support our products so if something does not work as advertised, we have your back.
CHOOSE FROM MULTIPLE OPTIONS
With multiple package deals and a growing number of templates to choose from, the power of choice has been put back into your hands.
Don't Take Our Word For It
I recently purchased a Child Theme and absolutely LOVE it. The installation documentation was very detailed and easy to follow. I had it up and running in no time at all and it has saved me a tremendous amount of time! I especially appreciate how much I have learned by studying how you built the theme design. I am getting a crash course in how you have used Divi to make some great layouts. The followup customer service has been first class! Thanks for a great product and I can't wait to try some of your other themes and services.
Lori Grubb
I own two Premium Divi Child Themes from Monterey Premier. In both cases I was able to take the clients' basic information, located germane images, and had a functioning site to show them during my pitch for their business. Clients were impressed and I received both bids. The child themes I purchased were Big Sur and McMinnville. Of note is the ease of implementation of the Monterey Premier premium child themes; as they come with step-by-step installation instructions and libraries usable on new sites. I have had a few questions that were answered same day by Geno Quiroz who in my opinion is tuned in to today's WordPress Website designer needs and wants.
Steve Finnerty
Just had to give a major shoutout to this child theme (Avalon). A couple weeks ago I was looking over my website and knew I needed to kick it up a notch. Strapped for time, I finally decided to give a child theme a chance, as I'd never used one before. Holy ish, yo! I'm never looking back! Child themes are the way to go, folks. This child theme was the perfect starting point for me to Katrinafy and quickly turn into something I absolutely love. I've received compliments such as "I've never seen anything like it", "I love how it's fun, yet still professional". My website would look nothing like it if I hadn't started with this child theme.
Katrina Hubbard
Divi is a fantastic theme and I love working with it, but after building dozens of sites on it, I was looking for something with a bit more visual and functional distinction. Geno Quiroz's 'Big Sur' child theme hit all the right notes. It was easy to work with and customize, intuitive to maintain and edit, and, perhaps most importantly, provided me with the tools to build a truly stunning website.
Adam BInder
*Domain Name & Domain Hosting are not included.
**Content & images provided by the customer in advance.
Choose from one of our amazing multi-page templates pre-built using the Divi framework.
The Coach is a modern business template with plenty of white space, gradient overlays, calls to action, straight lines, parallax sections, and plenty of additional modern design features.
It is perfect for businesses coaches, life coaches, health coaches, social media consultants, personal trainers, dieticians, and more.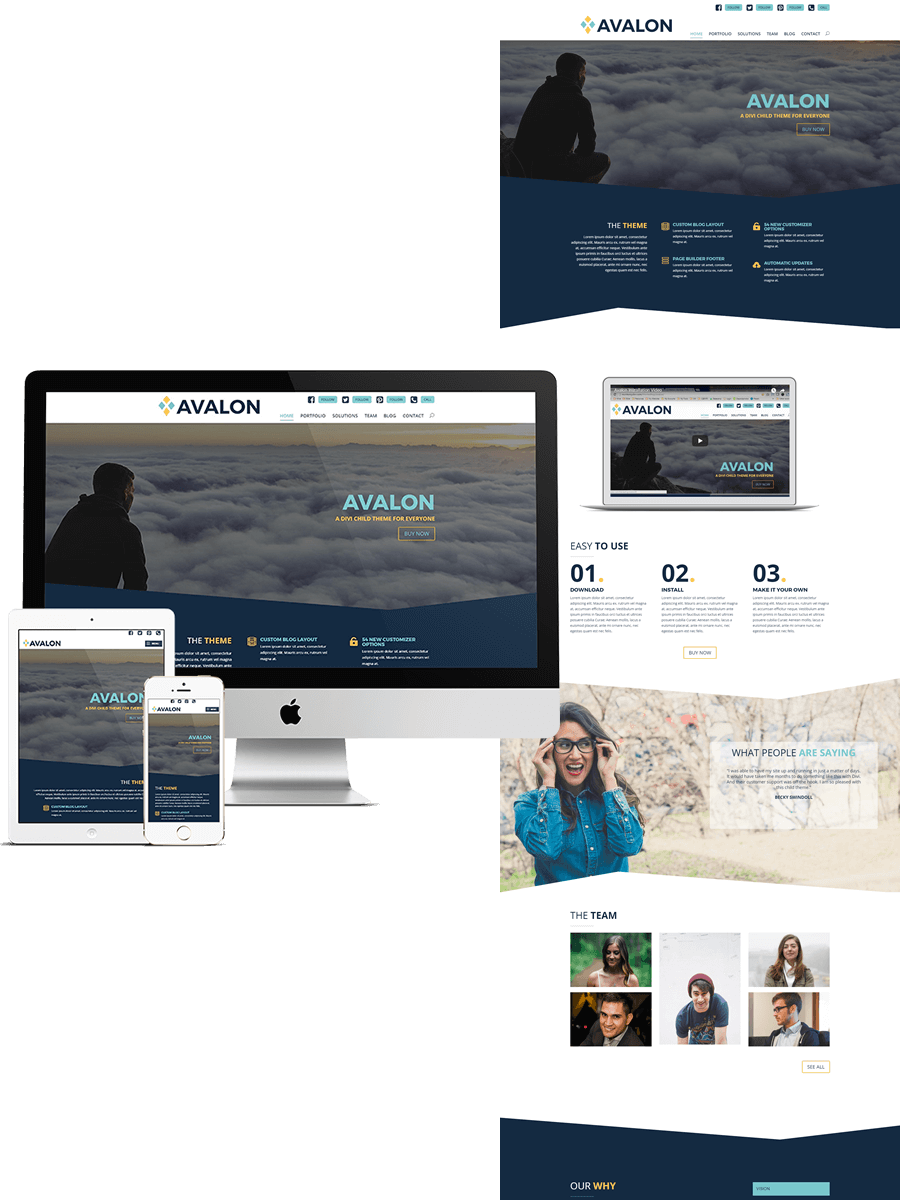 Avalon is a modern business template with an emphasis on unique section dividers, projects, case studies, and very custom special features that add that extra "POP".
This template is great for agencies, consultants, engineers, marketing firms, IT service providers, business coaches, electricians, auto detail providers, and just about any type of professional service provider.
Landscapes is a modern business template with an emphasis on images, projects, case studies, and sweet parallax effects that add that extra "POP".
This template is great for landscapers, carpet cleaners, painters, carpenters, electricians, auto detail providers, and just about any type of service provider.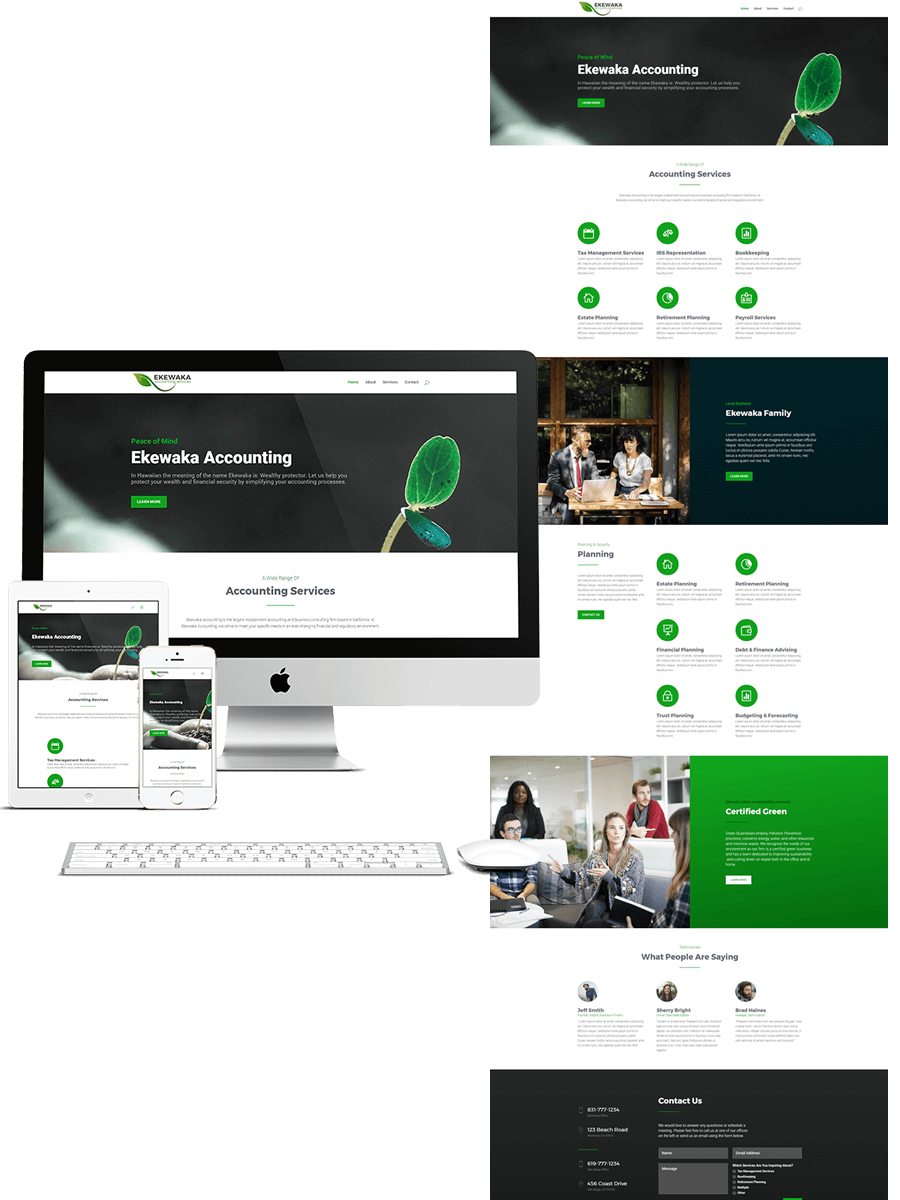 Ekewaka is a modern business template with plenty of white space, straight lines, and for services and/or products that have a lot of features and benefits.
This template perfect for agencies, consultants, marketing agencies, financial service providers, and just about any profession business that needs a clean, modern look.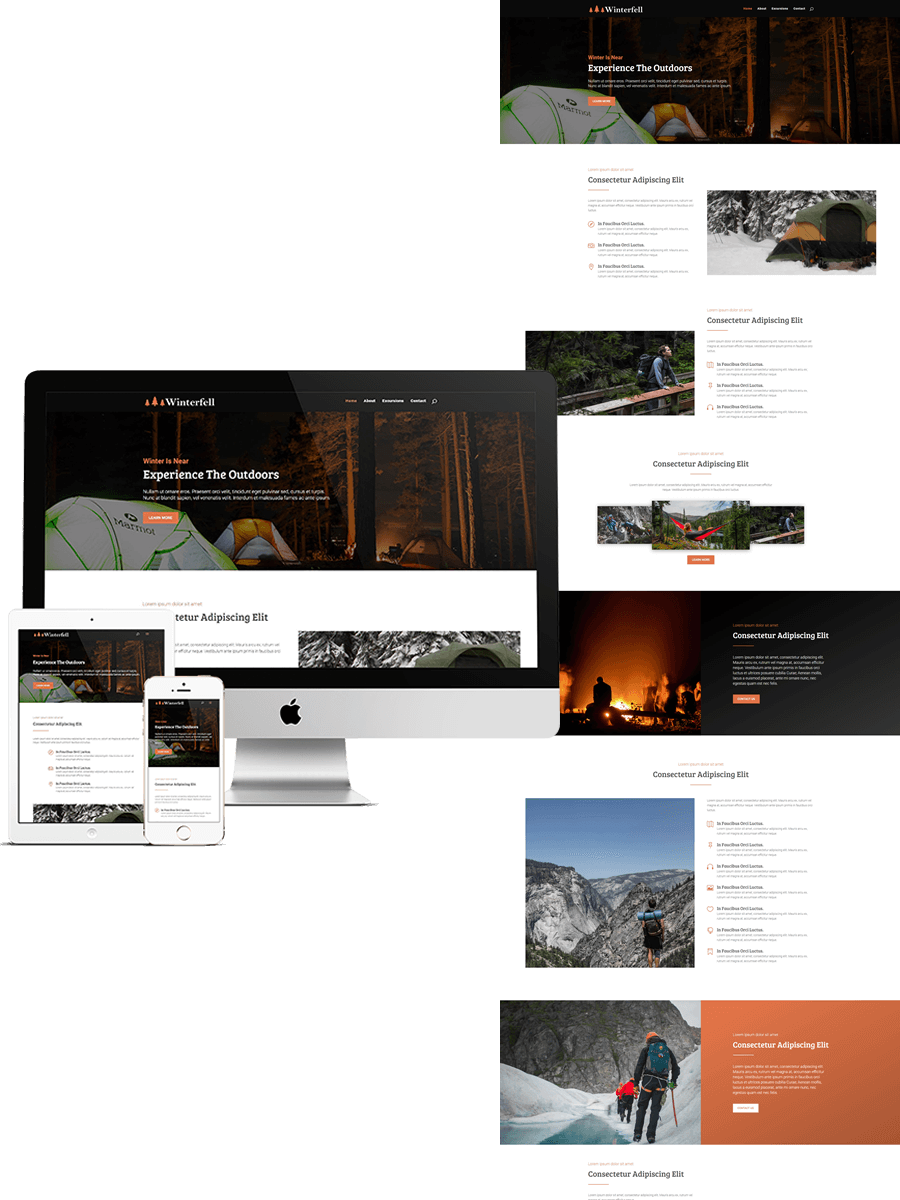 Winterfell is a professional template with a landing page and is packed with interchangeable sections that can be used throughout the website.
This template is perfect for outdoor enthusiasts, outdoor products, outdoor services, hiking, trails, adventure guides and other services that might offer multiple package deals or products.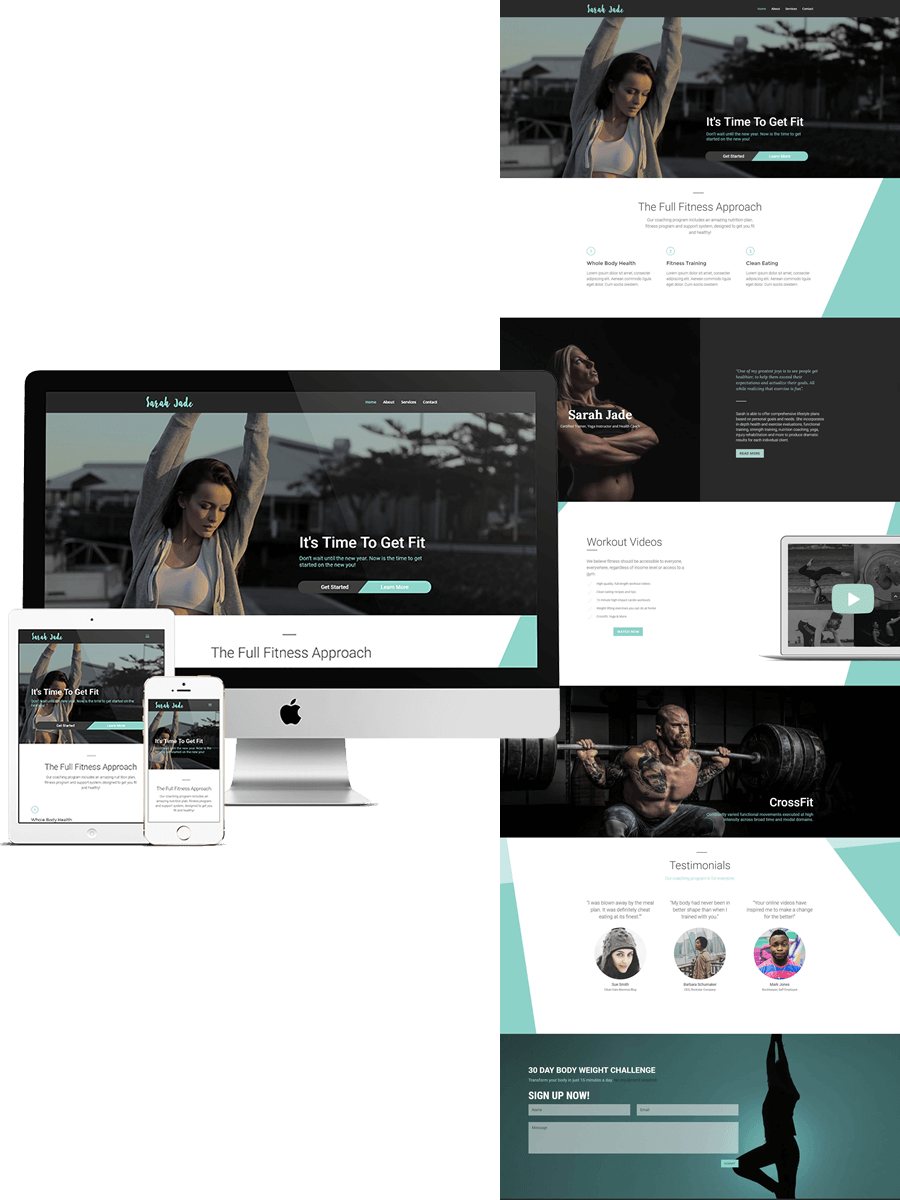 Sarah Jade is a modern business template with lots of images and unique diagonal edges throughout the website.
This template is great for fitness centers, life coaches, trainers, healthy lifestyle coaches, business consultants, yoga instructors, and so much more.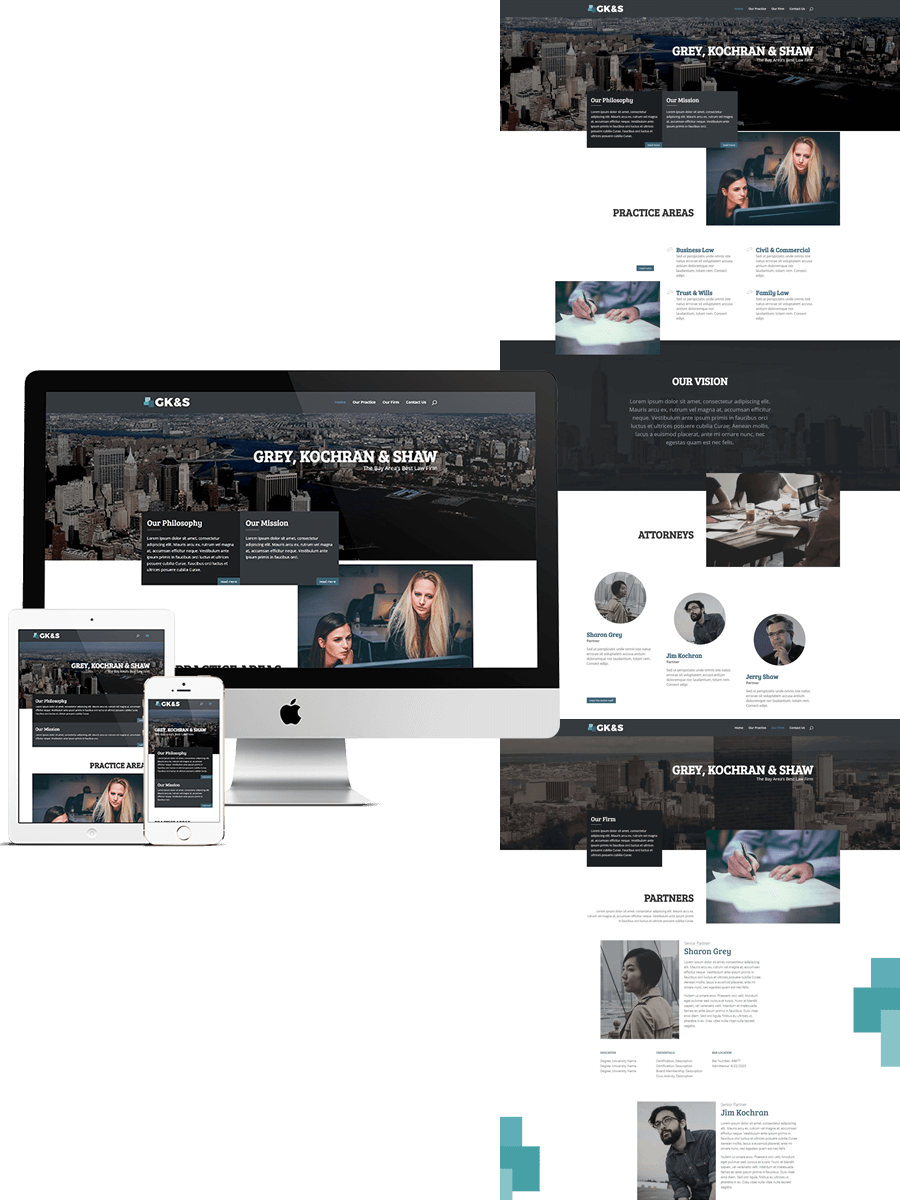 GK&S Law is a modern business template with sections that flow right into each other making it a very fluid user experience.
This template is great for lawyers, consultants, agencies, service providers, home builders, consultants, business coaches, accounting services, and more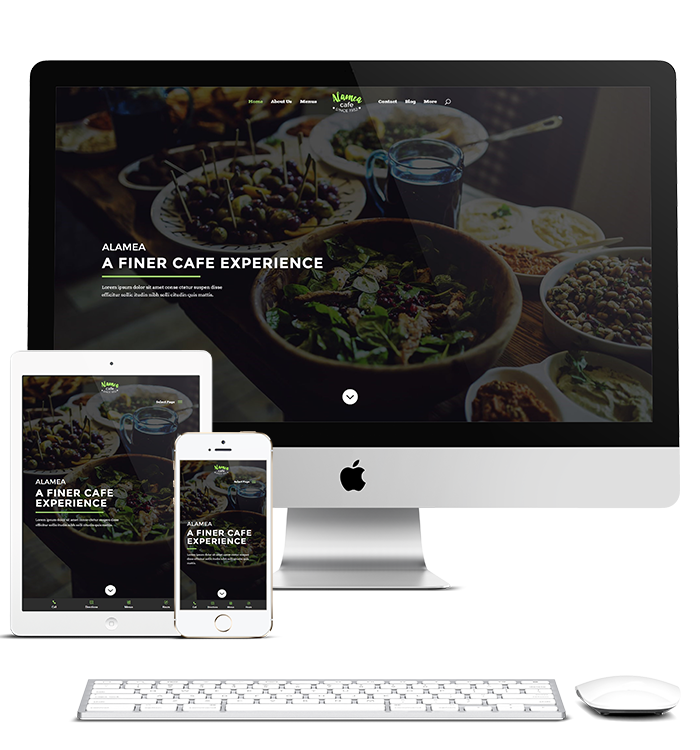 Alamea is a perfect website for restaurants, cafe's, eateries, tea shop's or any website that needs a refreshing and modern apeal.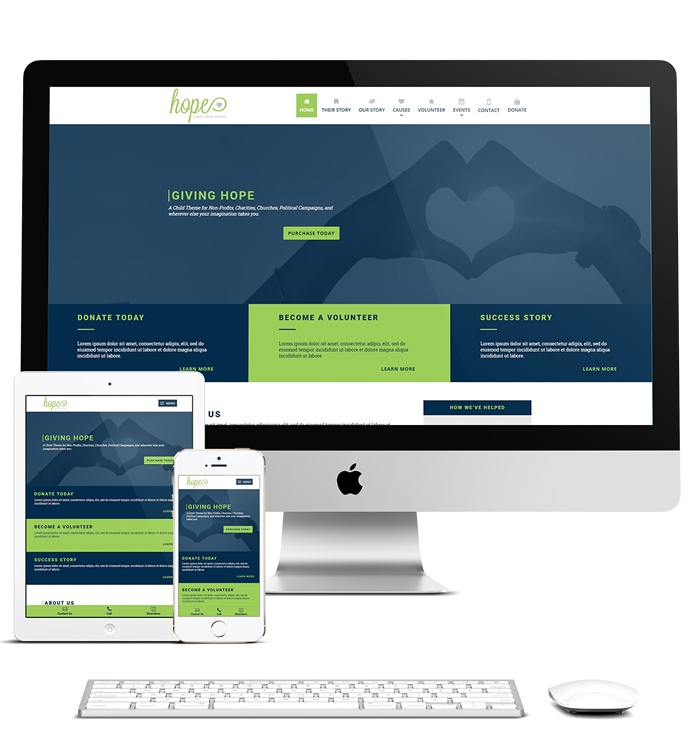 Hope is a perfect website for charities, non-profits, fundraisers, community projects and so much more.
Elevate is a perfect child theme for any business seeking to showcase their portfolio and services.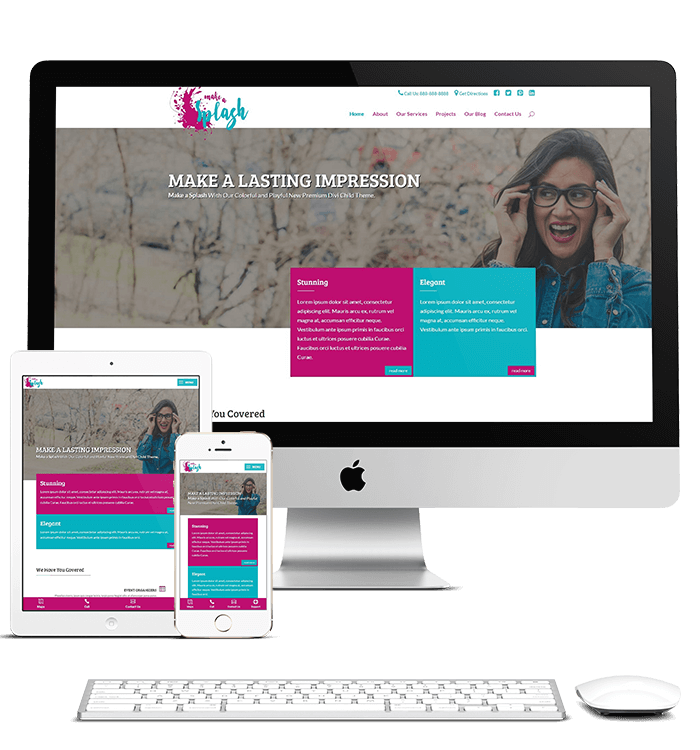 Make a Splash is a perfect website for businesses, agencies, designers, artists, interior decorators, painters and local service providers.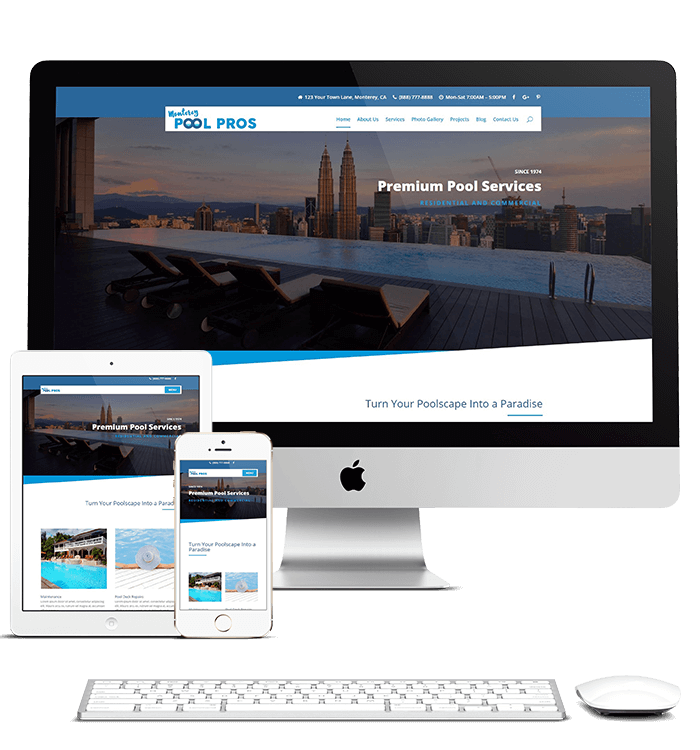 Monterey Pool Pro's is the perfect website for a local pool businesses. With its stunning parallax features, image hover transitions, custom header, refreshing color palette, and other built in custom features, you will give your business a professional and modern online presence.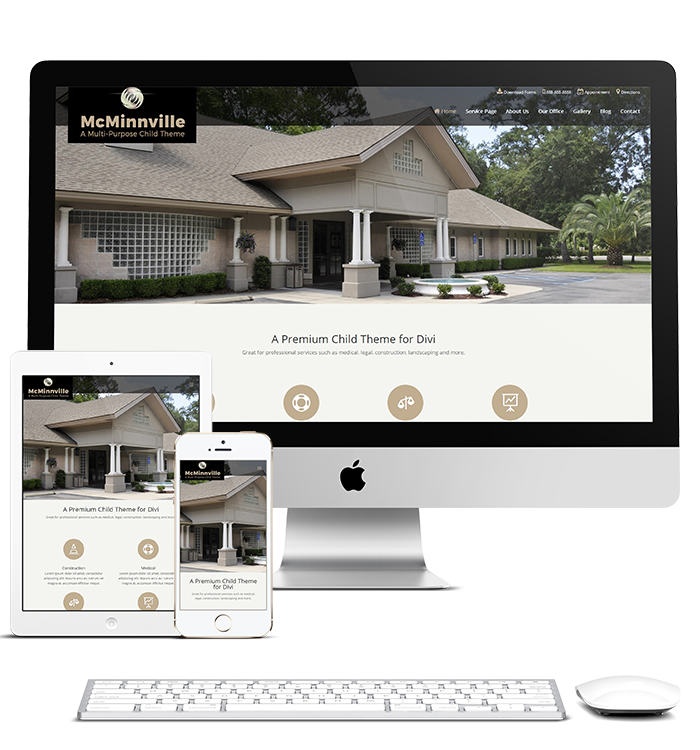 This is our top selling template because of it's versatility. This conservative & professional template has been used for just about everything. It's great for Construction, Medical, Legal, Commercial, Property Management and more.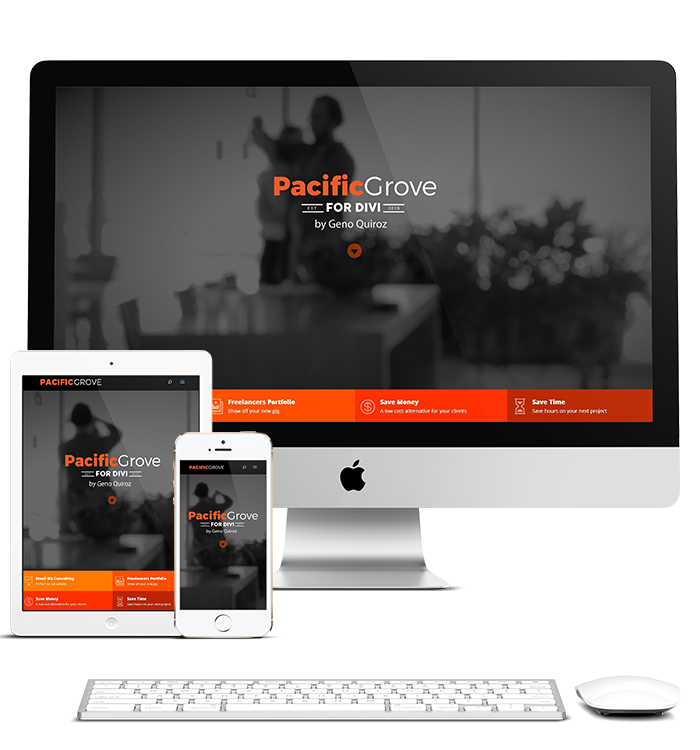 This modern design is flashy and professional. It is versatile and can be used in a variety of websites. It is great for the auto related websites, attorneys, medical practitioners, freelancers, consultants and anyone who runs their own business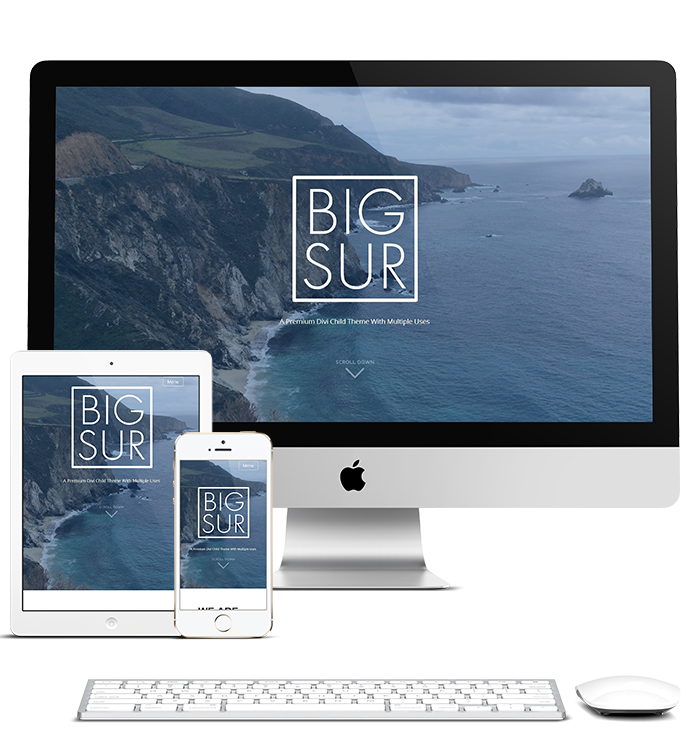 Inspired by the big, bold and beautiful landscapes of Big Sur, CA, everything about Big Sur is Big, Bold and Beautiful. This child theme is perfect for businesses, non-profits, ministries, freelancers, artists or whoever. Its for everyone!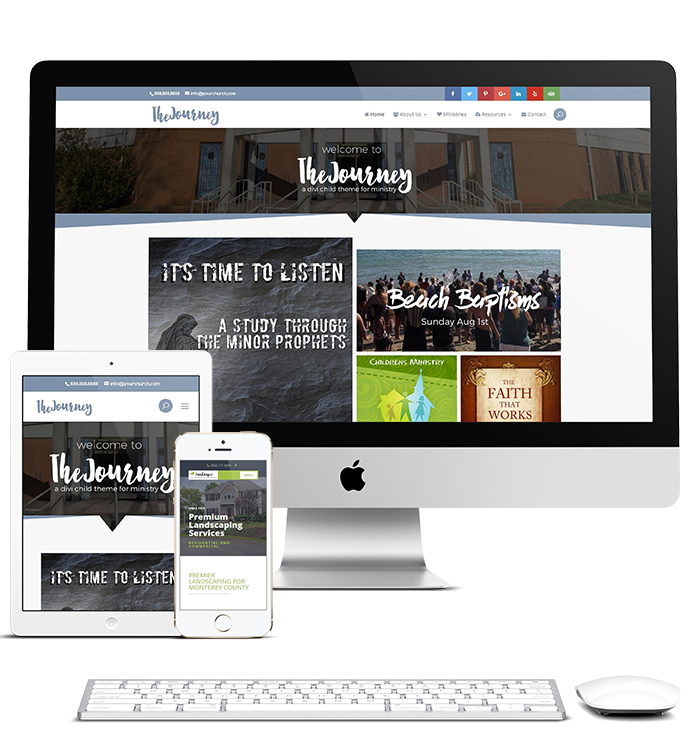 The Journey is a modern twist on the typical church website. In place of the typical slider is a 4 section image grid so that visitors dont have to swipe to see what you have going on. It is also ready for uploading sermons, videos and blog posts.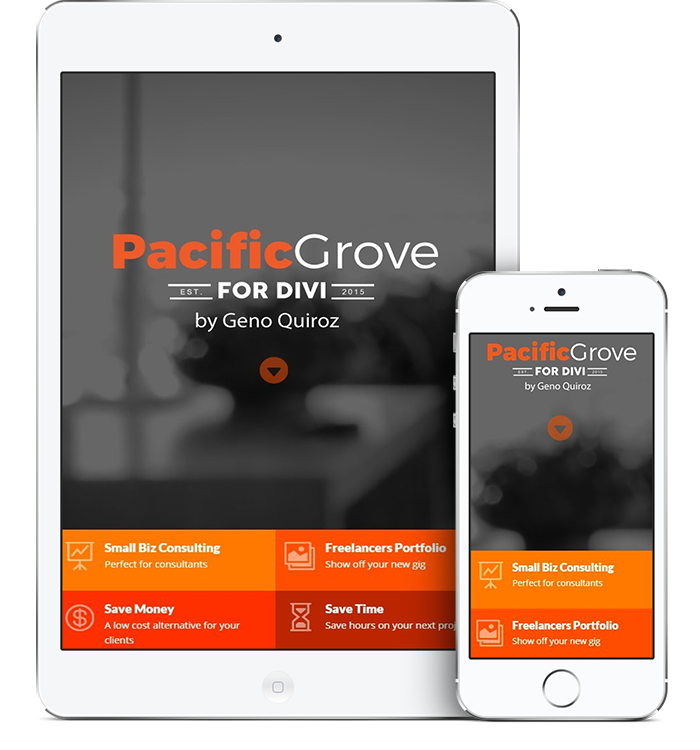 To get started just fill out the form below and be sure to include the package plan you want and the template you want us to use. We will follow up with an email describing the next steps and to answer any of your questions. You will need to have your own domain name and hosting already set up prior to us initiating the process. Domain names and hosting services are provided by a third party hosting company such as Siteground or Bluehost.
Did Not Find What You Are Looking For?
---
Contact us for more information about our Fully Custom Design Services geared towards helping you with the perfect website with all the looks and features you have in mind.